NBA All-Star Weekend Recap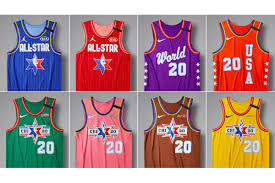 This weekend's All-Star festivities included a total of six NBA All-Star events: the All-Star celebrity game, the slam dunk contest, the three-point contest, the skills challenge, NBA rising stars, and lastly, the 69th NBA All-Star game. Because of the excitement surrounding the 2020 National Basketball Association's All-Star weekend had an extremely high level of energy.
All-Star Friday is officially in the books. It started off with the All-Star celebrity game. Shortly after, all eyes turned towards the NBA's best rookies and sophomores when they took the floor for a game. Since 2015, the two teams have been team USA versus Team World. This year, Team USA defeated Team World with a 151-131 victory. Miles Bridges, a rookie in the league, took home the MVP trophy finishing the game off with a total of 20 points, five rebounds, five assists and three steals.
Another popular event, the NBA All-Star Slam dunk contest, took place Saturday night. This year's contest included some of the most athletic and creative dunks. Four players were selected in the contest: Pat Connaughton, Aaron Gordon, Dwight Howard, and Derrick Jones Jr. Aaron Gordon and Derek Jones Jr. had tying scores in both final rounds, sending the contest into a double overtime. Derek Jones Jr. finally ended the contest with a spectacular dunk becoming the 2020 slam dunk contest winner.
Last of all, the most anticipated and enjoyable event of the weekend was Sunday night. This event was the NBA All-Star game. The two teams contending were Team LeBron and Team Giannis.
"The NBA All-Star game is always my favorite event. This is where the best players put on their best show," said junior Brennan Adragna.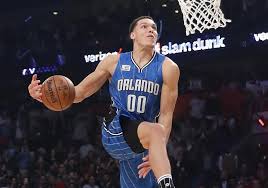 The All-Star game this year had a modified format setting the target score at 157 points. Many players enjoyed the format and would like to see it used in future events. The intensity brought among the players was higher than any other All-Star game. 
"The All-Star game this year had a great format, making It very interesting to watch. The players' competitiveness and desire to win made the game special," said Adams junior, Camden Dalton.
Anthony Davis hitting the game winning free-throw pushed team LeBron to victory. The game ended with a 157-155. The 2020 NBA All-Star events were overall a sight to see and highlights from these events will be remembered for a long time.