As Adams High School students settle into the familiar routine of classes and extracurriculars, they also begin to set the trends for the school year. An exciting one this year is thrifting! Students' effort and excitement is at an all time high for not only their classes, but also their outfits.
Noticeable fall fashion trends at Adams include: mini Ugg boots, neutral toned platform sneakers, leather boots, baggy jeans, oversized graphic tees, baby tees, dainty gold jewelry, dark reds/burgundy colors, plaid, and more.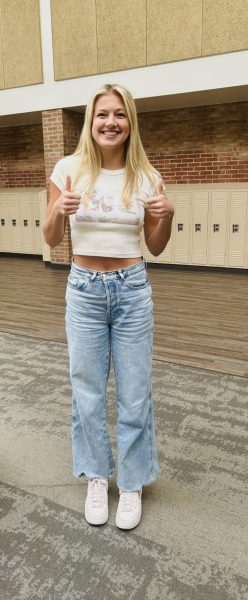 But, what is starting to stand out is the notable trend of thrifting fashion over retail. 
Not many expected to find so many Gen Z students at Adams thrifting their clothes instead of hitting the shopping malls. Nationally, 62% of Gen Z and Millenials have reported that they will choose thrifting over retail first. And it appears that this trend is taking hold in the halls of Adams as well.
"These days secondhand shopping is becoming the norm, and in many cases, preferred to buying brand new," said the head marketer of Buffalo Exchange, one of the largest thrifting chains in America. 
Although thrifting has become increasingly popular, it can be a difficult transition from traditional retail shopping. The set-up of a thrift store is very different, and it could take hard work to find something special. The best items aren't always put out on display to easily find and shop for like a normal retail environment. 
Below are some tips that should make thrifting a more successful experience.
Plan ahead: It can be overwhelming to thrift without a plan. Before you head out to the local thrift store, make sure you have an idea of what you're looking for. Most students recommend scrolling on

Pinterest or TikTok

for inspiration. These are great resources to plan outfits or specific pieces to look out for. Tommy Momrik, a senior who is known for his thrifted style, always goes in with an established strategy of picking a theme and sticking to it. Take his pointer for example, "find a color you like or fabrics you prefer." said Momrik.

Be imaginative: Don't let the tone or vibe of a thrift store discourage your shopping trip. If you find something that you like but are having second thoughts, try imagining it in a popular retail store you're used to. It will make things a lot clearer. 

Just keep looking: It's easy to get discouraged early-on in the hunt, but it's important to keep trying. Adams senior Andrew Miotke recalls it being hard to leave without finding at least one new item to add to his wardrobe. 
Not only is thrifting a fun shopping alternative, it's also beneficial in several ways. Most importantly, it's much more affordable! Some people can't afford to buy new clothes at full retail value, making thrifting a great substitute to save money. 
Shown below are two outfits, styled based on current fall fashion trends. One outfit is entirely from Urban Outfitters and the other is completely thrifted. Also included are the extreme price differences of each outfit.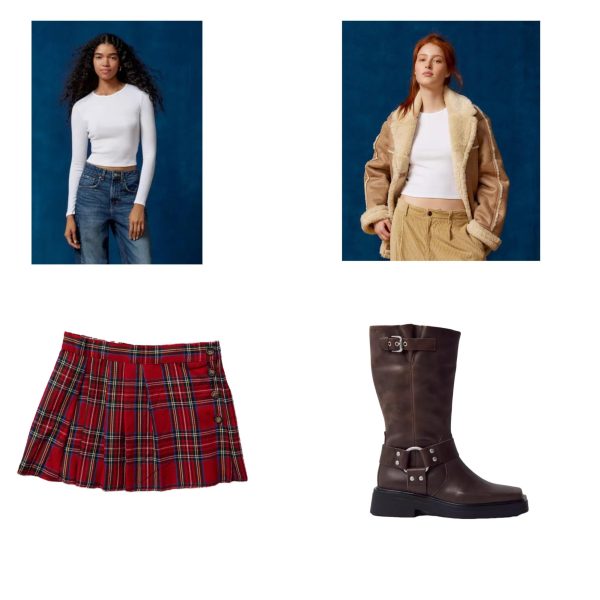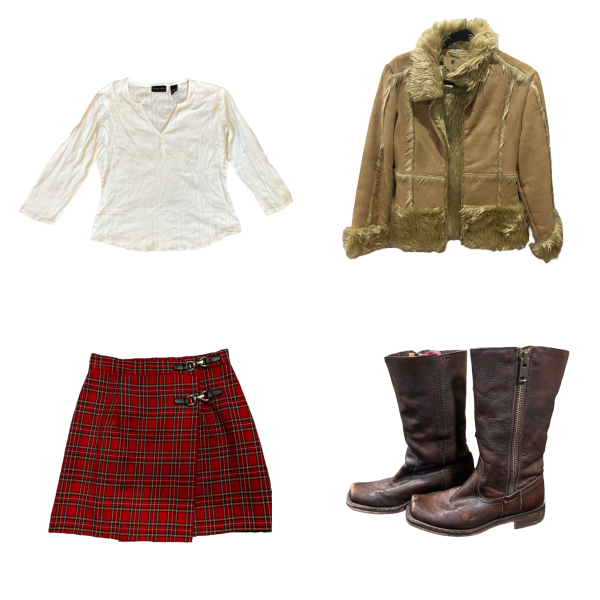 Not only are you doing your finances a favor when you pick thrifting over retail, but your style will be impressive and trendy. Consider the option of thrifting the next time you're on the hunt for the perfect pair of jeans. You might just find what you were looking for at the Salvation Army, rather than Somerset Mall.