Do Celebrity Scholars Have an Unfair Advantage?
As the graduating class of 2023 commences their path towards college, among them could potentially be a herd of celebrities and famous influencers. Accepted into the most prestigious universities in the United States, it is no surprise that their acceptance is controversial. Do they deserve to be accepted into these top schools or is it just a matter of hierarchical privilege?
Not too long ago in 2019, actress Lori Loughlin was revealed to be a part of Operation Varsity Blues—a scandal revolving criminal conspiracy in college admissions across the country—and sentenced to two months in prison. Having schemed her way through the admissions process, Loughlin not only falsified her daughter, Olivia Jade Giannulli's, test scores but also bribed an athletic coach to act as if she was a "gifted rower". Behind this all was William "Rick" Singer, head of his company, Edge College & Career Network, guaranteeing the wealthy with admission to top schools.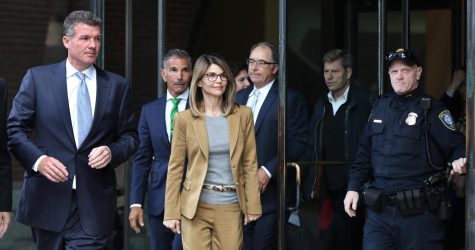 This college scandal is just one among many, however, and celebrities could be believed to not have the necessary qualifications to be accepted into Ivy League schools as a whole.
But colleges deem this otherwise. Universities pride themselves on basing their acceptance decisions not only on a student's GPA, but also their passion. While academic rigor is necessary, it is not the only requirement colleges are looking for. It is developing an interest in a career that makes students stand apart from the thousands of other applications. Greg Sneed, Vice President of Enrollment Management at Denison University in Ohio, values passion in applications when deciding whether to offer admission to aspiring students and considers academics to simply be "prerequisites". 
"Probably everyone understands that the academic side of the admissions equation is pretty straightforward," said Sneed. "There are GPAs, AP scores, and standardized test scores. On an objective level, many of these applicants will be qualified in that they meet all of our academic prerequisites."
It is a rather developed interest that allows students to stand out among the rest. 
"It helps us to learn about you," said Sneed. "How have you chosen to spend your time? What is important to you?"
And while these influential figures may provide top schools a better reputation, there is no doubt that celebrities and influencers develop a "passion" throughout their careers that help them in their applications. Whether it be acting or influencing society through social media, they prove to be successful in their endeavors and colleges find that attractive. Not only do they show their interest in certain fields, but they show the ability to be able to balance a career with an education. Emma Watson, English actor and model, shot the final two Harry Potter movies and starred in The Perks of Being a Wallflower, The Bling Ring, and Noah, all while attending Brown University. 
So even if influential figures are being accepted by colleges to boost the university's reputation, there's no denying that they work hard and achieve many notable successes. Winner of many film awards, American actor Noah Schanpp revealed in December 2021 that he was accepted into the University of Pennsylvania.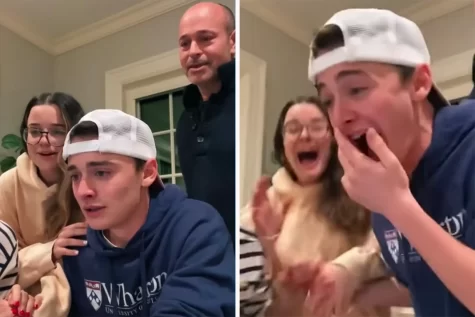 At the end of the day, colleges want to see achievement within their rising students. And whether that achievement be holding the role of class president or winning an Oscar, there are endless factors that account into their acceptance. 
So while some wealthy celebrities may be given favors to make their way through college acceptances, it is important to consider those that worked for it.