The Advantages and Disadvantages of AP Exams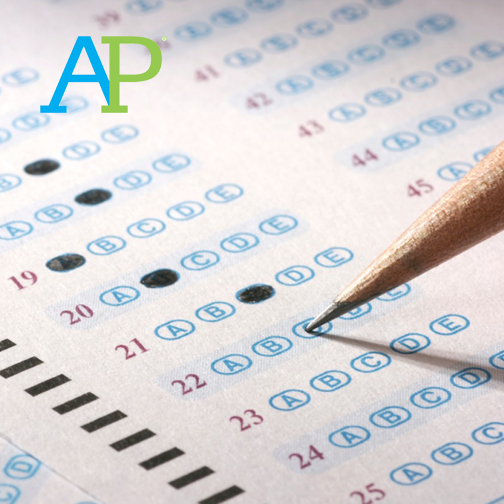 Rochester Adams High School Advanced Placement (AP) has concluded for the 2022-2023 school year. Students took their AP exams from May 1st to May 12th in hopes to gain college credits. 
AP classes are often extremely stressful for students, especially when students are aiming to receive college credit. Students hope to earn a 4 or 5 on an AP test, but if receiving less than that, some consider time in an AP class and money spent on the test a waste. According to College Board, most students take three AP Exams over their four years of high school, but College Board recommends students take five. AP classes often lead to burnout as students receive a heavy workload.
"I haven't dealt with burnout very well. I tended to avoid breaks to study more, which was an unhealthy way to deal with it. So I decided to start taking breaks and taking care of myself when I felt burnout," said Sienna Fine, a 10th grader and an AP Psychology student at Adams.

According to College Board, nearly 1.2 million students in the class of 2021 took more than four million AP Exams in public high schools nationwide. These AP Exams can also pose an expensive task, especially if students are taking an average of three per year, which makes it harder for low-income students to register for exams. Students also often hire tutors to increase their likelihood of getting a three, four, or five on the exam, making the price even more expensive. As stated by UWorld, a college prep website, AP Exams for US citizens are $97 and $127 outside of the United States. Late fees add additional charges.
"AP Exams are on the more expensive side, but a majority goes toward prep and a lot of resources that are given by College Board such as the Multiple Choice Questions practice, the live videos they do, and more," said Reeya Sannake, a junior at Adams High School.
AP Exams typically vary in terms of difficulty, with some students just taking classes to increase their GPA. In terms of pass rate, AP Physics, AP United States History, and AP Government and Politics are regarded as the hardest courses, but also have a high amount of participation. As shown by Collegevine, many students fail these courses and essentially waste their money on the exam.
AP Exams do have their benefits if a student manages to pass the exam and the class. They can give students a GPA boost with a good grade in the class. If students get a score that colleges accept during their AP exam, they can skip the college class altogether, saving time and money for the expenses of textbooks, enrolling in the class, and more.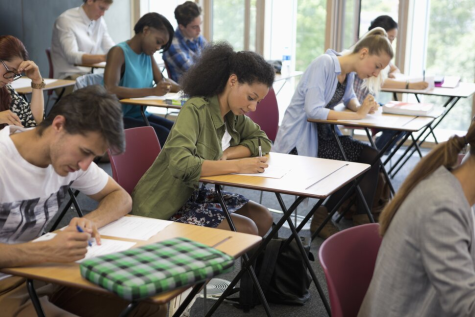 AP Exams are difficult and students work tirelessly to get a high score. Although some of the cost towards AP Exams goes towards study prep, a majority of the money goes to the higher-ups in the business instead of helping students. Therefore, the cost of AP Exams should be lowered, especially for low-income families as there is a high risk if a student does not pass the exam.