Rubbing Out Racial Reads
While Adams students are allowed to read To Kill a Mockingbird, many in southern states cannot. Southern schools do not want their students reading "racially offensive" novels. Numerous complaints from parents caused countless copies of To Kill a Mockingbird, by Harper Lee, to be removed from numerous southern states' curriculum due to the overuse of racial slurs. Even if it seems like a cover-up of culture to many, individuals are very determined to remove this book from all southern states' curriculum.
To Kill a Mockingbird is set in Maycomb, Alabama during the 1930's. The main character, Scout Finch, explains first hand the effects of segregation. She witnesses a black man accused of raping a white woman and then be sentenced to time in jail for a crime he did no commit. Considering the book takes place pre-twentieth century in the south, it would be very surprising if the "n" word was not used in the story.
In view of many teachers and parents seeing this narrative as racist, the real message is unseen. This story is meant to explain the discrimination of blacks; it is not meant to bring offense to any race. A word should not be the reason for an award winning novel to be taken away.
"The people that are uncomfortable due to its racial slurs are exactly the people who should be reading that book. You don't have to live the lives of people, you can experience them through literature. That is how empathy is learned," said teacher Jean Bolinger.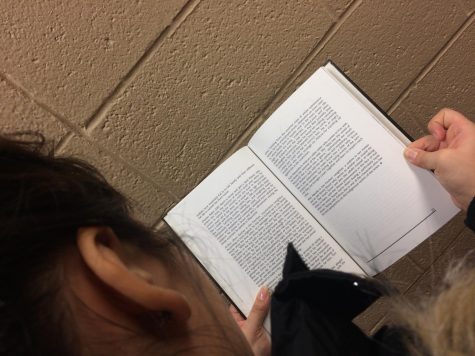 Empathy is learned through seeing another person's point of view. Many do not have empathy because they are not exposed to different viewpoints. While the "n" word is used many times throughout the novel, it also gives readers exposure to how blacks were treated. Black heritage is a huge part of American culture, and it cannot be avoided by banning this particular language from schools.
"Africanisms varying from traditional folklore, Southern cuisine to song and dance are not only prevalent in today's society but have a widespread, deep-rooted impact throughout the United States," said the author of "The Untold Impact of African Culture on American Culture," an article by Dontaira Terrell.
With the ban in schools, many eager learners may feel sheltered from African American history. At Rochester Adams, students read To Kill a Mockingbird as part of the ninth grade curriculum. They are allowed to ask questions about the text and analyze it. This allows students to understand more about American history, and without this, a great deal of culture would be lost.
"In ninth grade we got to read To Kill a Mockingbird. This was my first time reading this book, and it really showed me first hand the white supremacy in the south. It allowed me to learn more about southern history, so I do not see the reason for the ban in southern states," said sophomore Maxine Koos.
For students around the United States, cultural literature is quite important. There needs to be a diverse learning environment to allow students to see the real history of the US. Without this, a piece of our past is lost. Through novels like To Kill a Mockingbird and many more, this idea of culture is expressed.