Fantasy Football Analysis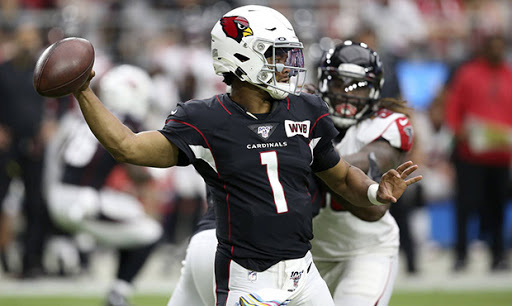 Sometimes you can draft the perfect team and still go 2-11. But fantasy is more than just the draft, it's about who you can aquire along your way to the championship. This list will help you determine what moves you should make to help improve your team.
Players to pick up: 
Kyler Murray – The #1 overall pick doesn't have the same numbers as the other players on the list, but amazingly he has never dropped below 16 points in a game this year; a stat that only Patrick Mahomes shares with him. Murray Also seems to only be improving, showing promise for the rest of the season.  If you're lucky enough to pick him up cheap or in a package deal, you'll have a steal on your hands.
Chris Carson – He's not a superstar running-back however, the Seahawks rely on a strong run game to compliment their Play Action pass scheme, so Carson can expect a lot of carries. 
"Cris Carson has been carrying me since he's been on my team, at this point I'd let him date my daughter" says fantasy owner Ben DeGrieck.
Along with his dynamic running ability, his contributions in the pass game has been a nice addition to his growing value.
Chris Godwin – Somehow Mike Evans isn't the top receiver on Tampa Bay, but this is to your benefit as people who don't know who he is will give him up easily. On top of that, Tampa Bay has a relatively average schedule when it comes to defenses. Don't trade your top receiver for him, but if you can steal him, your team will be vastly improved.
Jets Defense – With two touchdowns against the Patriots and at least 1 takeaway in every game, it's hard to deny the Jets' defense are solid even without star linebacker C.J. Mosely. You don't have to start them, but pick them up and keep them on your bench until you feel comfortable enough to play them, or when Mosely comes back.
Players to get rid of: 
Todd Gurley – To put Gurley on this list pains me, but the truth is, he isn't what he used to be. It may be because he is hurt, it may be because he doesn't get enough carries but he isn't the stat stuffer everyone thought he would be. "I drafted Gurley in the second round and he has been a huge disappointment," said Zack Gross.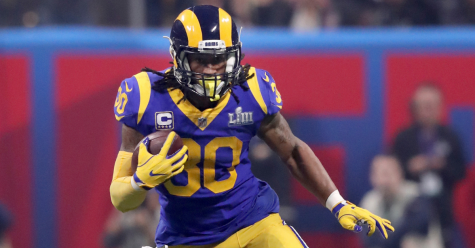 Here's the good part, Gurley is still tremendously valuable in many people's eyes. So if you have him, you might be able to get some players with a lot more upside and upward trend than Gurley. 
Austin Ekeler – In the same boat as Gurley, Ekeler is now splitting reps with Melvin Gordon. So he now can't get the points he has in games past. However his hot start to the season can mean you could trade him for a better player. 
Dak Presscott – His first three games just aren't representative of him as a player. When he plays against good defenses he can't keep the same production. On the upside, he is useful if you can trade him to help improve your team.