The Tank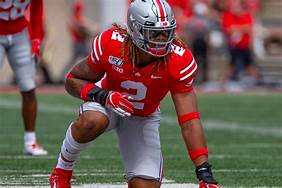 The Detroit Lions have struggled mightily this season. Now the question remains: Should they lose the rest of the season on purpose?
The Lions have now won three games, lost nine, and tied one. After starting the season with two straight wins, they have lost a total of nine games in the last ten. When head coach, Matt Patricia, was asked about the Lions' struggles throughout the season, he answered in his usual fashion;
 "It is usually just inconsistency all the way around, so I have got to try to figure a way to get that out of there," said Patricia.
Now, it is time for the team to think about next year. The Lions have already taken steps towards losing on purpose by putting in their third string quarterback Joe Blough to start. In order to successfully tank the team, it requires a full commitment to putting in all backup players as the primary starters. A tough call on Patricia's part to pull the plug, but it may be necessary.
With the NFL draft looming, All NFL teams have had their eyes on Ohio State's defensive end, Chase Young. Young would be a fantastic fit for the Lions. 
"Detroit Lions nation is swept up in the Race for Chase sweepstakes," said Pride of Detroit writer Jeremy Reisman.
 The Lions are dead last in quarterback pressure, meaning they cannot sack or hurry the quarterback to make a decision, which hinders them defensively. Chase Young could be what ignites the Detroit Lions' defense. 
"Ohio State pass-rusher Chase Young's strong season has him climbing the board and even making a bid to be the No. 1 overall pick in April," said ESPN reporter Todd Mcshay. 
  With Young being on top of everyone's draft boards, the Lions will have to do a lot of losing to ensure they will have a chance to draft him. Young will be drafted early, and the Lions need a high draft pick to take him. In order to do so, they will need to lose the remainder of their games.