Red Wings Rebuilding Season in Full Effect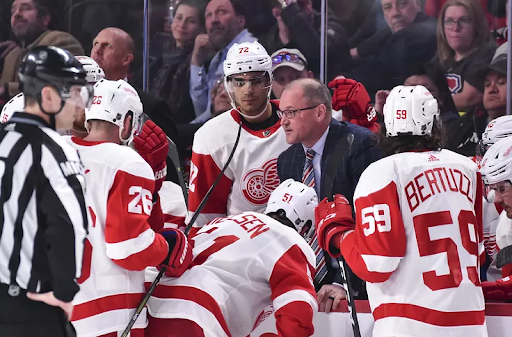 The Detroit Red Wings have always been known as a well rounded organization, having gone to the Stanley Cup finals on 24 occasions and winning 11. The Red Wings are also known for having some of the most famous players in NHL history, such as Steve Yzerman, Gordie Howe, Nickolas Lindstrom, Henrik Zetterberg, and Pavel Datsyuk. In recent years the Red Wings have been led to success by players like Datsyuk and Zetterberg. Now all the big names for the Red Wings have retired and no longer have a star player or two to help them regain what they used to have. 
After Henrik Zetterberg retired in 2018, the Red Wings were left without a captain and decided not to name one for the next two years. New general manager Steve Yzerman does not want to rush and pick a new captain without knowing the team first. Dylan Larkin, at the moment, is the most obvious candidate for the spot, being named the "face of the rebuild". 
"I want to get the know all these guys — a few of the veterans guys I know somewhat from when I left the organization, but it's an opportunity to take the time to get to know everyone and when we do eventually name a captain, I intend that person to be the captain for a long time," 
said general manager Steve Yzerman. 
Having a record of 32-40 last year and a current record of 7-21 sparks one question: do the redwings have a chance to bring back its season? Last year, the St Louis Blues started it's season out with the worst records in the NHL, going on to win the Stanley Cup later in the season.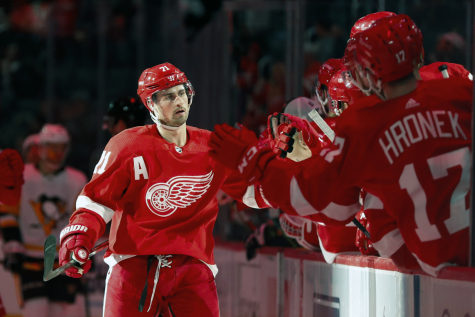 "I want to win, I want to play well, I want to represent the city and my teammates and the fans and my family as well as I can," said player Dylan Larkin, who seems to be determined to not give up hope for the team this season. Dylan Larkin is assumed to be the next captain for the Red Wings. Does he have what it takes to lead the team to success? Or do the redwings give in to the bad season and decide to rebuild for the next few years? Keep an eye on the Red Wings as they try to get back to the top.