Highlanders Lacrosse is Back
It is that time of the year. Adams lacrosse is starting, and the boys are getting ready for the long- awaited journey. With last year's record of 17-4, the Highlanders are wired for another outstanding season. The team has one goal this year, to win the OAA championship trophy. 
Adams lost fourteen seniors last year and needs the upcoming juniors to take on the role of becoming the new starters. To prepare, the boys have been practicing five times a week with most practices consisting of intense conditioning, weight lifting, and strength training. With the season's first game on March 23rd, Adams has to come prepared to win.  
'im looking forward to another great season. I know how hard it was last year for all fourteen seniors to leave, but I know that the incoming players can finish what they started. It is grind time baby," said junior Santino Orsini.
After last season's success, Adams knows that there's talent on the team, but they need to surpass rival, Clarkston. Adams plays the Wolves in the playoffs every year, and they know how talented Clarkston's starting eleven players will be. Furthermore, Clarkston is coached to be a very aggressive team, and their offense is always fast at moving the ball down field to get quick shots off on goal. On the brightside, Adams is seeking revenge, and looking for the season to start off strong. 
"I hated the turnout of last year. I can't wait for the season to start, so we can prove to ourselves that we are the better team. Though the first game is not till March, we need to work and get better on the field," said junior Brendan Santo.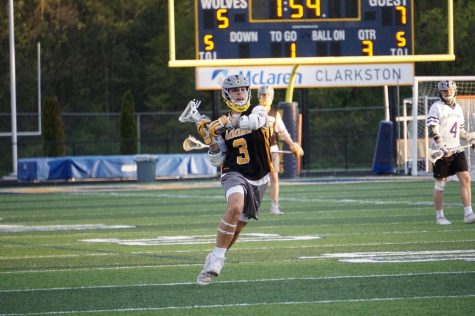 With this season's goals set in place, the Highlanders are practicing to get ready for the competitive season. Although the OAA is far from reach, the boys know it is not far if they continue to win games, and put the work in to achieve their goals.