Eyes On Aspen 2021 X Games
The international X Games made a return for their 26th winter event; hosted this January in Aspen, Colorado for the 20th straight year!
Following the craziness of 2020, it was somewhat disappointing that this year's X Games were unable to host spectators or live music like previous years. However, this didn't stop competitors from showing off soaring jumps and unbelievable tricks. 
The three-day event was filled with multiple sports including skiing, snowboarding, and snowmobiling. These action-packed sports have both individual and team events with big name athletes such as Mark McMorris, Chloe Kim, Jamie Anderson, Gus Kenworthy, Devin Logan and Kelly Sildaru.
The Covid-19 pandemic did not only affect spectators at the event, but the athletes themselves.
"It was definitely strange. Our coaches were down at the bottom. Usually they're up there (in the start house) talking us through it. So, I kind of felt obligated to pump the girls up, and each one I was like 'Let's go. Let's go. You got this.' It was cool," said freeskier Devin Logan.
With limited contact, coaches were forced to stay at the bottom of the hill rather than the top, causing athletes to be each other's only support system.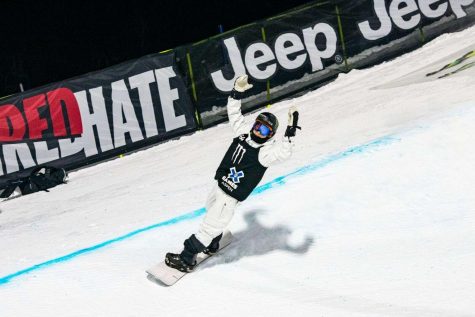 Throughout the exciting weekend, 13 gold medals were awarded to the deserving athletes. Notably, American snowboarder Jamie Anderson won her 18th overall and seventh gold medal in snowboard slopestyle, tying Shaun White for second most on the winter X Games medal list. She is now one medal away from tying Mark Mcmorris' all time record and two golds away from Lindsay Jacobellis' record on the women's side. 
When Anderson was questioned about her next step, she responded, "I don't really know when I'm going to retire," Anderson, 30, stated. "I kind of thought, maybe this will be my last year. I don't know. But, one day at a time."
As the thrills of the 26th annual winter X Games came to a halt, fans around the world are forced to wait another year to experience the event again. Luckily, the 27th summer X Games are projected for July 18th, 2021. For the time being, fans can only wonder, what superstars will face off head to head next year?