Adams Reconstruction On the Weight Room
For all top athletes, in a variety of sports, there is one major ingredient to increasing competitiveness: conditioning.
Athletes at Rochester Adams High School push themselves in and between practices. A significant resource for Adams athletes is the weight room. The weight room can usually be used before and after school. Since the beginning of Adams, there have been no changes to the original weight room. Much of the equipment has seen better days, including the more frequently used equipment like the bench, squat racks, and leg machines. Students involved in athletics and coaches have issues dealing with the size of the weight room because it does not allow for full-team workouts. Current improvements will make a big difference.
"By adding space, it will allow for our whole team to push each other together, and not split into different groups," said junior Jacari Stevenson.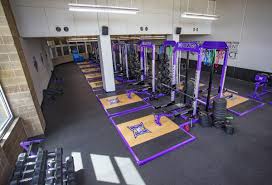 At the beginning of the 2019-2020 school year, Adams began renovating the weight room. The process started by opening up a classroom wall, which nearly doubles the space provided. These changes are long overdue, as many other high schools like Adams, have started or finished renovation on out of date equipment.                     
The renovation process will continue for the rest of the academic year, and even though this will create some issues for the sports that are not in season and still want to continue conditioning, it's worth the trouble and the wait. Adams football players do tend to use the weight room more, and many are ready for the summer conditioning under the state of the art weight room. 
"During the off season, I plan to use our new equipment every day; it will be time to bulk up for my final football year," said junior Joon Yang. 
Students at Adams are excited to see the finished product and will be ready to use the new equipment that is offered. This function-able, modern equipment will help advance Adams athletes and push them to greater extents.