2020 to 2021, The New NHL Season Begins
In today's world, people can use all of the positivity they can get, and now with the start of the NHL season, sports fans, and especially hockey fans, have something to look forward to.
The NHL and its Players' Association finally reached an agreement on the 2021 playoff structure. They chose the same path as the NBA, limiting the venue to two hockey rink locations, which are located in Edmonton and Toronto, Canada. Also like the NBA, all 24 hockey teams will be in the playoffs. 
After the thrilling finish in the 2020 Stanley Cup championship, The Tampa Bay Lightning sealed the deal and took home the hardware, winning their second Stanley Cup in franchise history. They defeated the Dallas Stars in six games in the Stanley Cup Finals. The Captain of the Lighting, Steven Stamkos, has high hopes for the 2021 season after finding success in 2020.
"Next year is ours for the taking, this team can fight through anything," said Stamkos. 
This season, the Defending champs have started with the best record in the league, while the Stars have lost seven of the past eight games. An expansion team, the Vegas Golden Knights, is having another great season controlling the top spot in the Western Conference. Connor McDavid, the captain of the Edmonton Oilers, has shown his dominant skill set since he entered the league. This season he carries the tradition on by leading the league with the most assists and second-most goals, totaling 28 points. For more power rankings and overall team stats, visit NBC Sports.
 The 2021 season is more similar to how it used to be, and the competition between teams is more even. The countless challenges of the pandemic will still keep fans out of the stands at most arenas, and teams will have to expand rosters in the event of outbreaks, a concept that is similar to the 2020 season. Commissioner Bill Daly spoke last Monday, saying that he did not expect the league to have access to vaccines for players, staff members, and other personnel this season. While this information certainly makes playing the season safely more difficult, the players are up to the challenge.
 The NHL association decid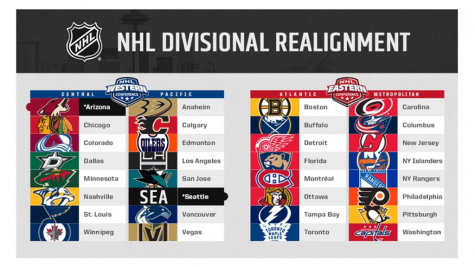 ed on 56 total games this year, which may add to the players' drive because of such a short season. Division One college hockey player, Max Harper, shared his thoughts about such a short schedule.
 "The effort and battling amongst the players in the past Stanley Cup tournament made me more excited than ever for the new season to start. The overall season being cut by 30 or so games makes each one that much more valuable."
This year will undoubtedly be different, but the players will continue to pour their heart out for the game they love just the same as they always have, even without fans and a shortened schedule.