Supreme: Fashion's "Greatest" Disappointment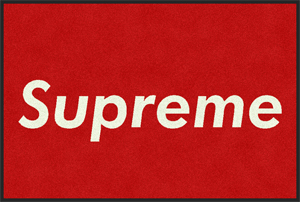 A Red box logo and white letters are just two of the many poplar trademarks of the clothing brand known as Supreme. This so-called "high-quality" brand has become extremely popular in pop culture, with Adams being no exception. Not only has this fashion company prevailed tremendously with adults over a span of two and half decades, but now teenagers have joined the wave. Although Supreme does offer some cool clothes, their high prices and questionable materials are not worth a purchase.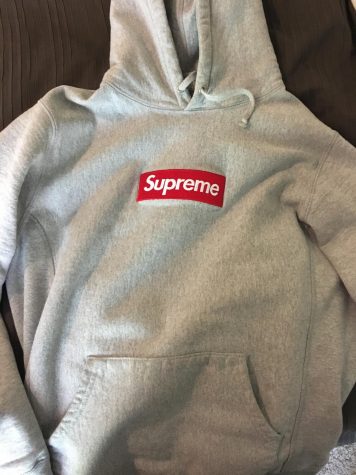 In today's world, it is likely that students in most schools around the country, including Rochester Adams, are following this trend and are rockin' Supreme. This could be due to the fact that some kids want to appear flashy and appear as if they have the money to pay for extremely overpriced clothing. Senior Brennan Walsh, for example, is passionate about his negativity towards Supreme, and the "Hypebeasts" who are a group of people that hype up the latest fashions trend.
"All of those kids are just Hypebeasts! The clothes are ridiculously overpriced and are complete trash. I would rather wear a $10 plain t-shirt than a regular t-shirt with a dumb red box on it," said senior Brennan Walsh.
Sure, it is alright to be flashy, but in reality these not-so-supreme clothes can be a goofy look on most people in general. Sporting different clothes like this will usually cause a person to gain the title"hypebeast" as Walsh mentions above. Anyone that has the courage to wear some brightly-colored, Skittles (Taste the rainbow!) looking clothes deserves a "standing ovation" and a ban from school. Wearing a pair of pink pants and basic Supreme shirt is not fire! Facts.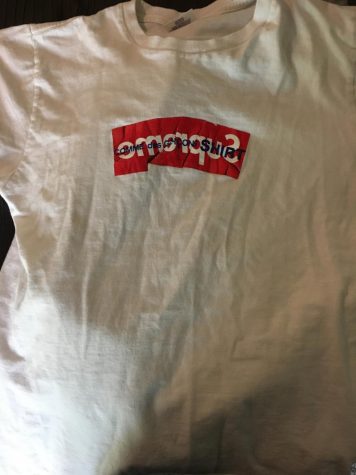 Not only are the clothes boring but the amount of money charged for a shirt is ridiculous. An Adams High School native, senior Jack Jenkins is quite passionate about the whole "Supreme" ordeal.
"Take the logo off the shirt, it'd be worth $2. The crispiest fits are at Target," said Jenkins.
Wear anything from Supreme and prepare to get bashed by kids around school saying, "OH MY GOD, THAT FIT IS TRASH!".
Caption: Light grey Supreme hoodie with red, stitched-in box logo (photo taken by Nick Vozza)
First off, this hoodie is so dry. Don't even know where to start. Could start on the fact that this is simply a gray hoodie with the "Supreme" logo on it. Nothing says, "Garbage!" like a hoodie with one word on it.
Thought the clothes were the only things that looked dry? Try Supreme's rug! Yes, rug. It is literally an oversized Supreme logo with no special significance. It is lame, dusty, and crusty. The worst part about this is the fact that these cost more than $50! If the rugs were free, there would be a garbage truck waiting to scrap these joints. Needless to say, this brand has a few extravagant clothing pieces, but mostly ridiculous and quirky choices overall. There you have it, Supreme!