Should We Give Our Kids Participation Trophies?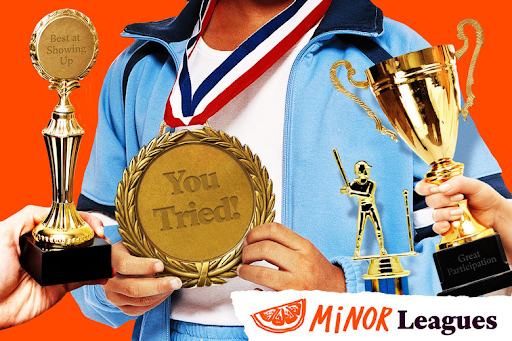 Growing up participation trophies were a normality in many little league sports. Opinions on participation trophies are across the board. While some love the idea of the reward, others are very opposed to getting a trophy for merely showing up.
This brings up the question, should athletes receive praise for their involvement in sports? Or even a broader question, are trophies encouraging our kids to work harder? Countless studies show that individuals work harder at a sports they are passionate about, and not because of an external award.
The parents who often oppose participation trophies say it blocks their ability to teach their children that everyone cannot be winner. We have to praise and reward children based on their hard work and dedication and not as much on the results. For instance, instead of telling an athlete, "they will always be a winner at heart," they should gain a sense of accomplishment knowing the amount of hard work they attributed to their sport.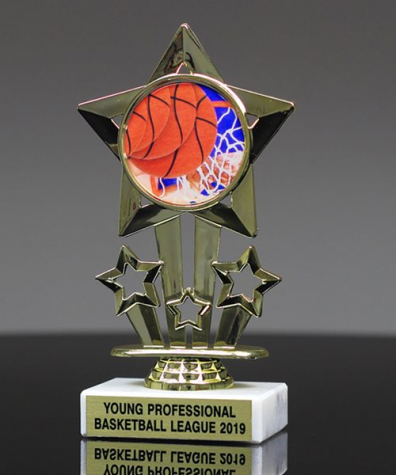 The over-justification effect explains the two different way that kids think when they are motivated.
"When we do a certain task, there are two types of motivation present: intrinsic and extrinsic. It can be either or even be both, depending upon what causes or gives the person the drive to do a particular task," said Lepper, Greene, and Nisbett; researchers for explorable.com.
In short, the over-justification effect comes into play when there is an external incentive like a trophy, cash, or prized, which, in turn, reduces the amount of intrinsic motivation in doing that task. Then what merely matters for the individual is receiving that prize and not the rewarding feeling after doing the task
Tangible awards such as trophies, prizes, and medals are proven to be thrown away, donated, and forgotten by the recipient.
"Not everyone gets a trophy in James Harrison's house, as the Pittsburgh Steelers outside linebacker wrote on Instagram on Saturday. Harrison is taking away his kids' participation trophies because he wants them to 'EARN a real trophy," said Jeremy Fowler, author of Steelers' James Harrison strips kids of non-winning participation trophies.
James Harrison is not the only parent who strives to teach their kids about earning rewards. Sports psychologist Jonathan Fader Ph.D talks about the fact that so many young athletes are less committed when they are knowingly receiving a reward.
"Countless studies have shown that we're more committed to an activity when we do it out of passion, rather than an external reward such as a trophy," said Harrison.
Competition is a good thing for kids to experience, it teaches them good work ethic and passion. Being passionate and having grit are key learning opportunities for kids to obtain at an early age. In the article, 9 Activities To Build Grit and Resilience in Children, by Ashley Cullins, she speaks about finding "the hard part" in a sport, at school, and in everyday life. Yet, for children who are rewarded for doing nothing, finding that "hard part" could be difficult because they never experienced difficulty. Participation trophies could become an enabler in hard work ethic because kids are not forced to work for a reward, they already have it the first day they walk on the field.
"Losing is a part of life that kids are not experiencing anymore. Coping with failure and learning from it are traits that kids no longer have the opportunity to learn. Participation metals take this opportunity for growth away," said Junior Charlotte Antinucci.

On the flip-side, it is not just the losers who need to be encouraged. The "natural born winners" are sometimes toxic when dealing with a loss. If an athlete is used to scoring the winning shot, and they miss, there is presumably going to be backlash if the child is not used to losing. When kids that are used to winning are faced with a loss, it makes it more difficult for them to cope. Carol Dweck, child's physiologist at Stanford University stated that, "No, kids should not be given trophies simply for participating."
"Her daughter rarely showed up for her soccer team. She had a terrible attitude. In spite of that, at the end she got a giant trophy and would have been devastated had she not," said Dweck.
Giving children participation trophies in spite of their attendance on the team is only making kids see that they do not have to put effort in to receive recognition.
Participation trophies not only lead to a decrease in motivation, but also allow athletes to reflect any attitude they chose. If everyone receives a trophy, the best player and the worst player will obtain the same reward, regardless the attitude or work ethic of the player. This also leads to a sense of entitlement, they play a sport so they believe that they should get a reward. It is a lot like getting a candy bar for passing out papers in class, you do the task knowing that there will be a reward at the end, and that is why there is a motivation.
However, this entitlement is bad for kids who learn the hard way that not everyone is a winner. There is not always a reward for the fourth place team, and learning how to deal with a loss is a hard thing for any kid to understand especially when there is a normalcy in getting a participation trophy.
Coping with failure is something that can only be learned through experience. In the real world, athletes that show up do not get metals or even recognition. They have to work hard, learn from mistakes, and fail to succeed, which is something the future generation may not understand.