New Controversial College Major
Cannabis. The plant more commonly known as hemp, marijuana, or weed, among many names. The psychoactive drug made from the cannabis plant has become a headline topic in recent years, with the newfound acceptance of its many uses by certain states. However, its legality is still widely debated.
Marijuana has been proven to have a plethora of health benefits, including relaxation and decreased anxiety, when used both medically and recreationally. People have been using marijuana to help treat their ailments for at least 3,000 years, according to the National Institutes of Health. However, marijuana has not been pronounced to be safe or effective in the treatment of any medical conditions by the Food and Drug Administration.
It's a fact that Colorado is one of the more progressive of the states, as it was one of the first states to completely legalize the use of marijuana, both medically and recreationally. Furthermore, it is now one of the first states to implement a marijuana studies program in a university.
Now, on Colorado State University's Pueblo campus, students can study Cannabis Biology and Chemistry as a major. The new courses will be open starting in fall 2020, where students can follow one of two paths in the study. 
The first of these paths is more focused on the biology of cannabis. Students will study more natural products created by the cannabis plant. On the other hand, students can analyze the chemistry of the cannabis plant if they choose to take the chemistry-focused path.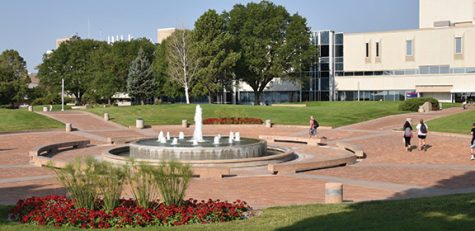 Hand in hand with the debate over general use of marijuana, the new program is being criticized by some as well. Some argue the ethics of the use of the substance, since it is a drug. However, many are in support of the educational program, since it will be able to provide more studies and scientific evidence. This includes new information on the short and long term effects of marijuana use, as well as the benefits of the plant in the medical field. 
"The new major is a proactive response to a rapidly changing national scene regarding the cannabis plant," said CSU-Pueblo officials in a proposal for the new educational program.
Additionally, CSU's courses are not the first and certainly not the last of their kind. Northern Michigan University has a bachelor program in medicinal plant chemistry as well. The college claims their program is "primarily tailored to those wanting to enter the cannabis field." 
"I did not know this program existed, but I would definitely consider it, since marijuana use is becoming a bigger topic every day," said an anonymous, who has considered applying to Northern Michigan University. 
As more states and countries worldwide continue to legalize and promote the use of medical and recreational marijuana, it may benefit future generations to know more about the effects and possibly life changing uses of the cannabis plant.