Jeans: the Do-All Pants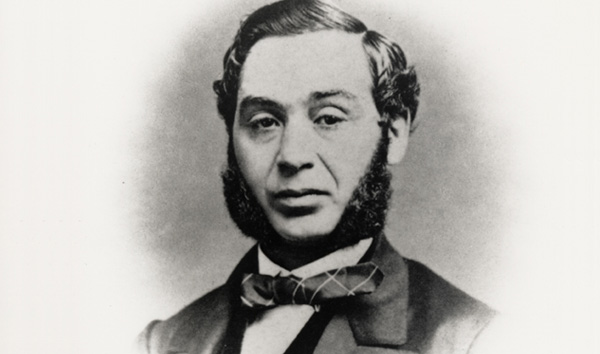 Denim, to me, is much more than just a raw material or pair of pants. Denim is a world of possibilities to express my style and tell you my story through what I'm wearing. As a denim fanatic, I investigated the history of this beloved material to see what styles and trends are fashionable today.
A Brief History of Denim
Denim, in its simplest form, is a sturdy, cotton-twill fabric, commonly dyed with indigo. The word denim derives from the French words serge de Nîmes, meaning "serge from Nîmes", one of the places denim was originally  from.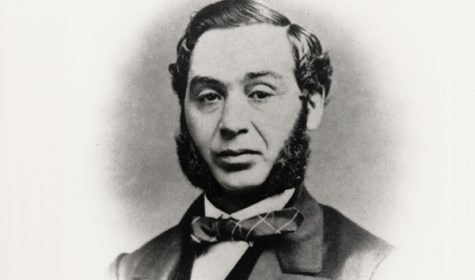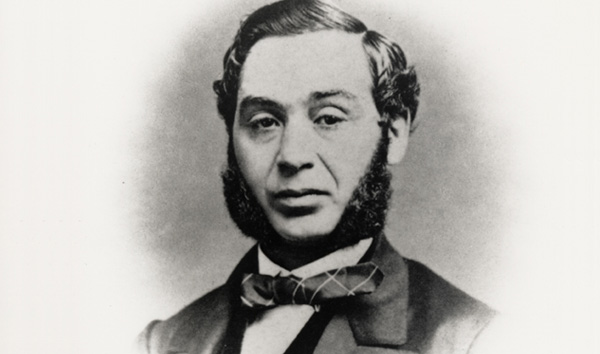 According to Hawthorne International, the material saw use in different types of clothing, used for work and military duty, but was never commercially manufactured until the 1870s, when Jacob Davis, a tailor from Nevada, partnered with the now world-famous denim wholesaler, Levi Strauss & Co. Their partnership led to Levi's, and jeans produced by competitors, being essential items to the hard-working working middle class of America, and the world. 
In the 1970s, advancements in the way denim was dyed and processed, led to the quicker, and more abundant production of low-quality denim. At this time, denim began to be worn in trendy, "fashion-forward" ways such as the bell bottom. Through the 80s, 90s, and 2000s, denim took many different cuts, lengths, and fits, and was seen as a fashionable way to express your style.
Denim Today
Today, you can find denim of almost any quality, style, or price point you can imagine. Technology, now more than ever, plays a big role in how jeans are made.  High-tech laser machines are used at the mass production level, to give jeans the fading and distressing that would normally come from years of wear. Elastane has also been woven in with the cotton found in some denim, making for a stretchy fit. Stretch-jeans allow you to skip the once required break-in-time from jeans of yesteryear; something some denim enthusiasts are keen to and others are not. 
For those that love denim, but want a more sturdy, original fit, there is still a myriad of options available. Many companies today specialize in making denim true to the way it once was. Jeans that are selvedge are made using the same processes that they were in practice decades ago. Special, low-output looms produce heavyweight, high-quality denim that is recognizable by its red self-edge finish. Selvedge denim, although not always, is commonly sold raw, or unwashed. Denim such as this normally
comes at a higher price point and is considered "premium". 
Another type of "premium" denim is hand distressed or hand ripped denim. The idea of wearing pre-ripped jeans is not for everyone, but there is undoubtedly a huge market for this type of pants. Jeans in this category vary in fit but are usually on the slimmer side. These jeans honor the toughness and structure of the material, in an artistic, almost ironic way. Brands like Kapital, Saint Laurent, and Fear of God all specialize in making high-end, hand-distressed denim.
Personal Pair
Last year when I was in New York City I took some time out from my trip to go shopping and look at the overwhelming amount of stores and boutique shops. While there, I picked up something that I had been eyeing for a long time; a pair of A.P.C. raw, selvedge denim. Upon buying these jeans, I got my pair hemmed because it was  a bit too long for my liking. Off the rack, the jeans were extremely stiff and honestly, were not a pair of pants I saw myself liking or even keeping in my closet. This feeling, however, was short-lived. After about 3 months of wear, the unwashed, raw cloth began to break-in and was actually very comfortable.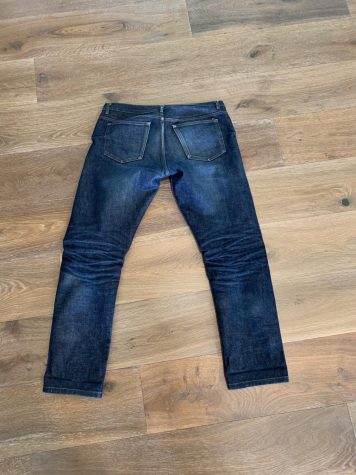 This idea of wearing your clothing and breaking it in for yourself might seem unnecessary, considering the technologies available to denim manufacturers. However, this grueling, uncomfortable experience was one that I'm very glad I decided to make. Once the initial break-in period was over, my jeans began to fit me like a glove, curving to my body and its contours perfectly. Along with overall comfort increasing, my jeans began to take on a very unique look the more I wore them. Fades around the crotch, knees, and upper thighs started to take shape and become visible after around 6 months of wear and one wash.  
Final Thoughts
Referencing a poll I conducted at the start of October, only 64 out of 100 students, which I surveyed at Adams High School, owned jeans. By applying the results from my survey to the entire student body, I found that around 36 percent of students at Adams don't even own jeans! There is no issue with the fact that fewer kids are buying jeans, but it makes me wonder if everyone knows about the amazing possibilities within the world of denim. 
For those that have not yet experience
d wearing a pair of jeans that they truly love, I encourage you to go out and find your pair (Actually go out! You can't tell how denim fits through a computer screen!). There are a plethora of different styles of denim you can try, with one that surely has the potential of speaking to you. 
Get out of your comfort zone, try on some new pants, and discover a new favorite piece for your wardrobe!