Countless Clubs for the Adams Student Community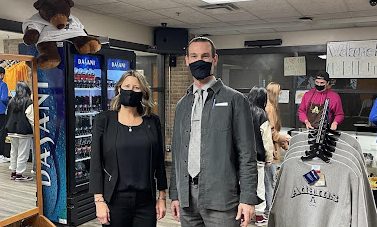 Overall, school clubs are some of the most important extracurriculars for students because they can provide opportunities for kids to be a part of a social group, get some needed social-emotional support, potentially improve academic performance, gain a new understanding or skill, and even build a resume for college applications.
At Adams High School, yearly, there are a wide variety of clubs with different subjects. Some clubs come and go and serve the purpose they were set up for. Others like DECA and Debate remain each year because of the continued interest in what each offers the students. 
DECA (Distributive Education Clubs of America), a student-run organization that prepares emerging leaders and entrepreneurs in marketing, finance, and hospitality and management in high schools and colleges around the globe.
Vincent Lopiccolo, one of our teachers at Adams, helps advise the Adams DECA team. He was first inspired when he was a student-teacher that helped orchestrate DECA events. The reason he first joined and wanted to be a part of the organization is that he was inspired to collaborate with his students to better prepare them for the future. An amazing club with great opportunities.
"I was first inspired because of the unique devotion that all of the students had to be the best," said Lopiccolo. 
DECA is run by a board of students that specialize in advising DECA participants about entrepreneurship.
Debate Club run by Josh Chekal is exactly what one would think it to be. Students discuss controversial topics and debate on the merit of an idea. Mr. Chekal became the Debate advisor because he was interested in helping kids learn how to use evidence and reasoning to prove a point. He wanted to teach kids the importance of being able to support an argument.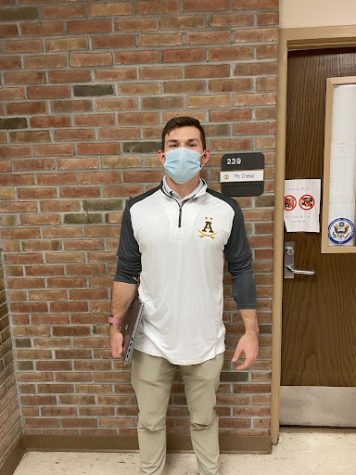 "I love seeing the courage of the students to come out of their comfort zone and watch them progress throughout the year," said Chekal. 
Debate club is a very unique and social club that can lead students to find new friends and experiences. Debate is also super fun and intriguing. Another great club to be a part of for one's own benefit. 
Clubs are an amazing opportunity for adventure, academic progression, finding new friends, and discovering hobbies. It adds to the everyday life of a high-schooler and opens the door to new opportunities.
DECA and Debate club are just some two of the many clubs available at Adams. Others get started with a simple idea or interest. If there isn't already a club, then a group of students can form together to create a club they are intrigued in. 
There always seems to be a club for anyone.