All-Day, All-Year Schools
The discussion of year-round school is a big conversation point for many schools across America. The anticipation for summer is exciting for all students and teachers. However, a long summer can be damaging to a student's education.
Many schools in the United States have chosen to integrate year-round school. This is in part to combat the great amount of educational loss that a student undergoes during the summer.
"Students lose nearly 20 percent of their school-year gains in reading and 27 percent of their school-year gains in math…summer learning loss increases with age," said research scientist of students at NWEA (Northwest Evaluation Association), Dr. Megan Kuhfeld.
When summer break is over ten weeks long, it is inevitable for students to lose some of the information they learned during the school year. However, year-round school would stop this issue and maybe even make students happier.
"For example, in the 45-15 model, students attend school for 45 days and then have a 15-day break; in the 60-20 model, students attend school for 60 days and then break for 20 days," said author of What Research Says About Year-Round Schooling Tracy A. Huebner.
With these breaks, students and teachers are given time to recharge. At the same time, students are not losing any of their education. Breaks periodically throughout the year are made for students to seek help on material, spend time away from school, and even participate in extracurriculars. This also allows students who are behind extra time to study and get work done.
"Year-round school would be really nice for foreign languages. I take Spanish, and coming back from a long summer is not very easy when you forget everything you learned the previous year. I do think that if I had year-round school my Spanish would be a lot better," said junior Delaney Crowe.
Subjects like math, science, and foreign language build on each other. These classes are constantly bringing back material learned in the beginning of high school. Classes would be a lot easier to keep up with in a consistent learning environment.
"I think that the term year-round school sounds scary, but really it means more breaks for students. This would actually make students less stressed and in turn make them feel more prepared for school. With frequent breaks and less time off of school, teachers would feel that they wouldn't have to review and spend as much time reviewing, and could move through the content at a quicker pace," said Adams French teacher Amanda Liska.
For this very reason, year-round school would allow teachers to cut out all of the recap from the previous year, most of which occurs in the beginning of a new school year. The month of review from the previous year would not be needed because material would be consistently taught throughout the year. There would be no reason to take the time to review something learned a week before. This would allow time for additional lessons, and for the teacher to instruct.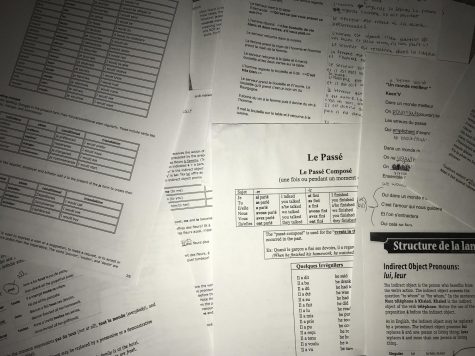 "In the beginning of the school year, we always take at least a week or two to recap what we learned the previous year. Often we will redo math lessons from the previous year because so many students do not remember the material," said junior Alexis Hancz.
Year-round school would provide a constant pace for teaching, and can reduce the amount of "reviewing" from previous years. However, if they do need time to review, the breaks in between weeks of school would allow them to have that.
Year-round school is a wise reform for schools to contemplate. Presumably with increased research, there will be more schools across America converting to this way of teaching.