The Rochester Adams choir is getting a major facelift, generating more excitement as ever among singers and their families alike. For the first time in over a decade, Adams will run multiple choirs in the 2023-2024 school year.
For years, Adams has been forced to run a single-choir program, as there were simply not enough students to form several classes. However, due to a large incoming freshman class of singers, along with a few newcomers from other grades, Adams finally has enough students to form a second choir.
Much of this change can be attributed to the arrival of new director Megan Saletta, who has brought a new culture to both the Adams and Van Hoosen choirs. Middle school students are more excited to come into class each day and sing, and they are aspiring to bring their talents to the high school level.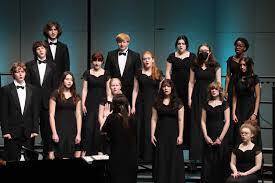 Since last year, the number of students enrolled in Adams choir has grown from one class of 31 students (which was still a huge increase from the previous year) to two classes with a total of 52 students. 
"The most exciting thing is that [Adams choir] is growing," said Saletta.
These two classes consist of a concert choir, which is open to any student, and a chamber choir, whose lineup was determined by auditions in the spring of 2023. 21 students earned spots in chamber choir, and the rest were placed in concert choir.
"Having leveled ensembles is what we want," said Saletta. "Being able to have a group that's an audition group, being able to have a group that is not auditioned, so people can come and sing if they want to."
Throughout the year, the choirs plan to sing a majority of their performances together, singing pieces specific to each choir and pieces combined between the two. These include performances in the fall, winter, spring, and at Adams' graduation.
Chamber choir will have a few additional performances, such as singing the National Anthem at the Homecoming Pep Assembly, performing for Rochester Community Schools fifth graders in the winter, and singing at choral festival in the spring (concert choir is still undecided about performing at festival).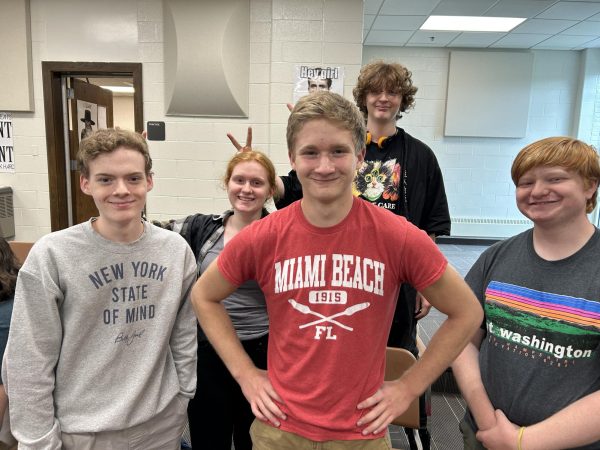 "I'm excited for more performances, more challenging music, and a very tight-knit group of singers," said senior chamber choir member Jacob Kantzer when asked about how he felt about being in chamber choir.
Overall, everyone involved in the Adams choir program is ecstatic about the addition of a second choir. It allows for more variety in music and performances, and proves that the desire to sing is growing for both Adams and Van Hoosen students.