Michigan Dominates in Ann Arbor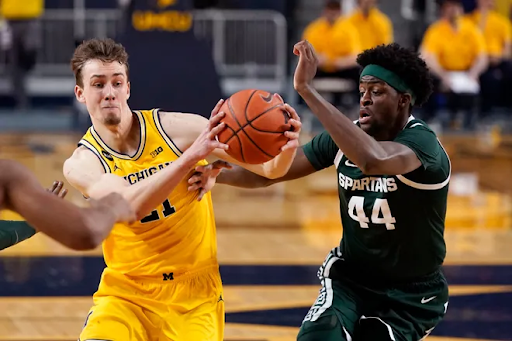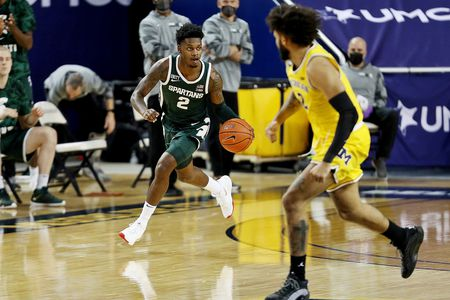 This past weekend, the Spartans had a huge opportunity playing against Michigan in back to back games. MSU is fighting to make the NCAA tourney after making it the past 22 years, and needs a win against the #2 ranked Michigan.
The Wolverines were thriving as the second-best team in the country. The team is 19-2 this year, but its recent winning streak was broken after losing by 23 to Illinois. The Michigan State Spartans, on the other hand, are 14-11 this season, and have not been themselves this year. 
"The Wolverines are hot right now, but this rivalry is a huge deal, and I am not totally confident that Michigan will win both games against Michigan State," said Mr. Picot, a huge Michigan fan.
As the Spartans often do, they started slow and gave up a lead. Eventually, the Spartans started to get some rhythm, fighting hard despite being the underdogs. Spartans head coach, Tom Izzo, and his team battled it out, coming close until two minutes were left in the first half. Both team's best players, Hunter Dickinson (UM) and Aaron Henry (MSU), were in foul trouble, which impacted their team's gameplans. By the end of the half, the score was 28-39, Wolverines. Michigan, as a team, shot 58% from the floor, and State was shooting 44% as they headed into their locker room. 
At the start of the second half, the Spartans started cold and gave up a lead just like they did in the first half. State could not get going, while Michigan had multiple runs and was shooting over 50% from the court. From then on, the Wolverines dominated and did not give the Spartans a chance to come back. 
The final score was 69-50. Michigan played well defensively, and disrupted Michigan State's offense; MSU did not hit a single three-pointer the entire game and finished the night shooting 34% from the floor as a team. After a disappointing loss to its rival, MSU looks forward to revenge.
"We'll bounce back. We've been here before. A lot this year," said Tom Izzo, the head coach for Michigan State.
Michigan State needs at least one win against the Wolverines to keep their hopes up for the tournament. The odds are against the Spartans as they played their sixth game in less than two weeks and are fatigued. Still, you can never underestimate the rivalry between these two teams as anything can happen.