Have a Laugh at Adams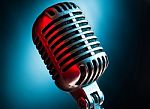 In need of a laugh? Suffering from a case of the second semester blues? The Rochester Adams Booster Club is here to help. The fourth annual comedy night fundraiser to support the Adams athletic department is this Saturday, Feb. 6 at 8 p.m.  in the Adams auditorium.
Tickets will be sold at the door or they can be purchased on showtix.com for $20.  Attendees may choose which sport they wish to gift the allotted $5 from the sale of their tickets.  Each ticket holder will also have the opportunity to win a door prize in a 50/50 drawing.  Businesses throughout the community have contributed the prizes.  
"The success is based on the outcomes. If we sell one ticket, we are ahead," said president of the Adams Booster Club, Robert DiMarco,
To kick off the show, the Adams drumline will energize the crowd with an invigorating performance before the comedians take the stage.
Comedian Mike Bonner, a member of the illustrious Mark Ridley's Comedy Castle in Metro Detroit, will be the headliner for the evening of laughs.  As a seasoned member of the stand-up comedy scene, the 14-year veteran has appeared on "Jamie Foxx Presents 'Laffapalooza'" on Showtime, Russel Simmons' HBO show "Def Comedy Jam All-Stars", and seven seasons of "Comicview", where he eventually won his own Grandstand Comedy Special.
"I belong to the Crisis Club, which has connections with all types of people, and that's how I got to know Mark Ridley of the comedy castle," said DiMarco.
"Something people might not know, is that each year Mr. Rapp himself gets on stage and puts on a half hour routine about life at Adams. It is very funny," added DiMarco.
Profits from the night of laughter will raise general funds for the athletic department and create an opportunity to earn money for individual sports programs.
"Some items that have been purchased with these funds from previous years have included mats for the cheer teams, football shoulder pads, pool timers for the swim team, improvements to the weight room and uniforms for just about every sport," said Kim Dolenga, director of the Hall of Fame for the Booster Club.
"We make it work! Once we move forward, there is no failure – just gains. For the past few years, I have seen students at the event just laughing and enjoying being there.  They are people who support the sports at Adams by doing these type of events. They care about all of the players at Adams or they wouldn't do it," said DiMarco.