Don't Bet on Hitting the Jackpot with Online Gambling
Michigan's newest form of wagering dubbed, "the crack cocaine of gambling", is not all it's cracked up to be. The new law passing internet betting is negatively impacting our economy and poisoning our youth. 
Commercial gambling has provided the economy with valuable tax revenues and employment opportunities. Casinos alone have created thousands of jobs; just one casino can employ multiple waiters, waitresses, bartenders, cooks, valet drivers, dealers, tellers and custodians. Hotels are often attached to casinos generating even more income. Internet gambling eliminates posing revenue, which is a serious concern to Michigan's economy.  
The disadvantages of internet gambling to the economy are two fold; it deprives people of jobs, while increasing expenditure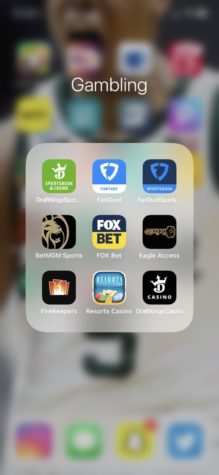 of unemployment benefits. Gambling is already addictive, and making it easier can exacerbate mental health problems leading to suicide, child abuse, and domestic problems. It is likely to increase the crime rate especially with regard to crimes of theft and dishonesty including, embezzlement, credit card fraud, etc. 
"While it may seem like the only risk is on the player, the FBI fears it will be used by terrorists and organized crime rings to launder money," said James Thackston, a technology professional. Thackston has briefed the FBI about how criminals can use these sites to their advantage and warns many online gambling sites on USA Today.
The most devastating effect of online gambling is its impact on minors. Youth in this generation have already developed internet gaming skills as a pastime. Internet gambling is an extension of this, targeting those most vulnerable. This new technology provides easy access to minors.  
"I saw how it captivated a lot of my time and money. It really had me addicted and was a difficult choice to finally hang up the chips. The commercials on TV have made me intrigued to go back for more, but I know I shouldn't," said an Adams senior and underaged online gambler.
Gambling rates in North America for adolescents have skyrocketed. In 2020, a study conducted found that 39% of children 11-16 years of age have gambled online, while 60% of them know their parents would prefer them not to. 
Gambling has always brought with it societal concerns, but it has been tolerated due to its positive impact on the economy. Although internet gambling can provide tax revenue to the economy, it is fraught with concerns for public health, crime rates, and most importantly, the youth.