Detroit F.C.
Detroit introduced its first professional soccer team, Detroit FC, to play at a national level of competition. This will be the first team to be accepted on this level of play in nearly 40 years. 
On December 11th, the fan-favorite Detroit FC was approved by U.S. Soccer to play in the National Independent Soccer Association (NISA). Detroit FC, along with Chattanooga FC, Michigan Stars, and the Oakland Roots, will make their professional debut in the spring of 2020. Fans all over the state of Michigan are eagerly waiting to purchase season tickets at the 8000-seat Keyworth Stadium, located in the city of Hamtramck.
"I personally cannot wait to go to the games. It's about time the city made a team for all of the soccer fans in the area to enjoy. Hopefully this team can give us Detroit fans something new to root for, because it has been a rough few years for all of the sports teams," said Detroit fan, Evan Rossio.
Detroit FC is likely to attract soccer fans all over the state, and will become the seventh professional sports team to be home to the city of Detroit. The acceptance of the men's team into the professional level has also prompted the creation of a new women's professional team, that will coexist at the same Keyworth stadium. 
"I think that this is a huge step for Detroit. Soccer is the world's most popular sport and having a team here in the city will be great for attracting new crowds for the city's benefit," said Adams soccer player, Will Postma.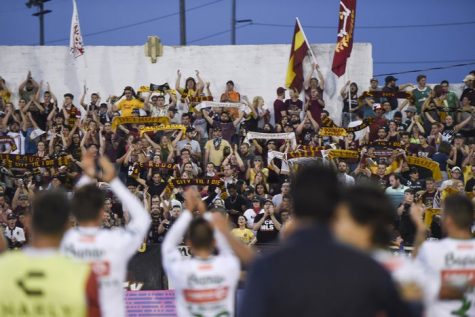 The newly professional Detroit FC is likely to attract fans from all backgrounds through an equal love and passion for the game of soccer, and is a step forward in the continual progression for the city of Detroit.