Banned for Life
Fortnite is one of the most popular video games out right now, with more than 250 million players. 
Fortnite is a free-to-play battle royale game where players try to reach first place out of one hundred real world gamers. What makes the game unique is the game's building concept: players can build bases to protect themselves from enemy fire.
Recently, professional Fortnite gamer, Jarvis Kaye, better known as "Faze Jarvis", was banned for using a cheat called "aimbot" to give the player an advantage against other players. Cheats are used to give the player an unfair advantage over others. The cheat allows the user to lock on to any players and eliminate them instantly. Kaye claims he only used the cheat on Fortnite's playground and solo game modes. 
The company, Epic Games, gave Kaye a permanent ban for life from playing the game. Kaye will not be able to create a new account since Epic can track his IP address.  
The gaming community is supporting Kaye through social media using the hashtag "#FreeJarvis". 
Kaye is part of Esports team and has been a member of Faze Clan since April 2019. Faze Clan is a professional gaming organization primarily known for their Call of Duty content. The group was established on May 30th, 2010, and have the most professional players in the world. Most of the team members play Fortnite and create video content as a hobby. However, Kaye is no longer able to play Fortnite and post videos for his viewers. Kaye recently uploaded a video on his Youtube channel titled "I've been Banned from Fortnite (I'm Sorry)". In the video, Kaye apologizes to his fans and Epic Games for his actions.
"It's crazy that I can never play Fortnite again or even create content for you guys. You know it's obvious I made a massive mistake and of course I would never think about doing anything like this again…Epic, I know I have to take accountability for my actions and you know I'm gonna do my best to accept any punishment that comes my way," said Kaye.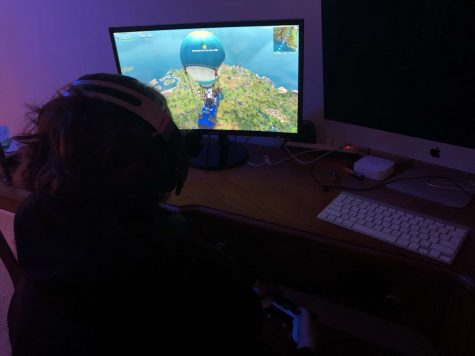 A broken down Kaye tried his best to speak out towards his fans and the Fortnite community, but held back tears at the dire situation. The video is currently trending on Youtube with 10 million views. 
Half of the community is standing with Kaye and pleading he should only be suspended and continue to create content for his viewers. In contrast, the other half of the community is against Kaye because he knew the consequences and deserved to be permanently banned from the game. 
"I don't see why people are saying he should be unbanned from the game. He used cheats that exploits the games rules in order to get an advantage over others. Even if it was just for fun it ruined the fun for the other players. The ban was very reasonable," said senior and Fortnite player Colin Henke.
Recently, Kaye uploaded a video titled "The Future of Faze Jarvis", where he states he is going to take a break from creating content and reflect on what is most important to him in life. The gaming community is waiting for Kaye to return to Youtube and continue to create content for his career.