Adams and the Rochester Neighborhood House Team Up to Support the Community
Throughout the week of November 15, 2021, Adams High School held its annual Can Drive donating all of the proceeds to the Rochester  Neighborhood House, resulting in a monumental impact on people in need living in the Rochester Hills community. 
The Rochester Neighborhood House provides food and supplies for less fortunate people living in Rochester Hills area.
"We, in our community, have a lot more people than I think folks realize that are living under the poverty level," said Cyndi Pettit, the Interim Executive Director at the Neighborhood House.
Pettit and the Neighborhood House greatly appreciate the donations from Adams as the holiday season approaches. This year Adams raised $27,502 and donated 3,387 cans to the Neighborhood House. The cans go directly to the food pantry where they are organized in a manner similar to a grocery store. From there, the cans get passed out to the pantry's clients. The monetary donations go towards purchasing more food and supplies to keep the pantry stocked for as long as possible. 
In the past, clients would go into the pantry and shop for the supplies they need, but due to current COVID-19 conditions, that system has changed. Now, enrolled clients fill out a form listing their needs, and pick up their goods at the food pantry without having to leave their car.
The cans Adams donated are going straight back to the community and support the people who need it most. Pettit greatly enjoys her job helping provide food and supplies to the community and is very fulfilled with her role in the Neighborhood House.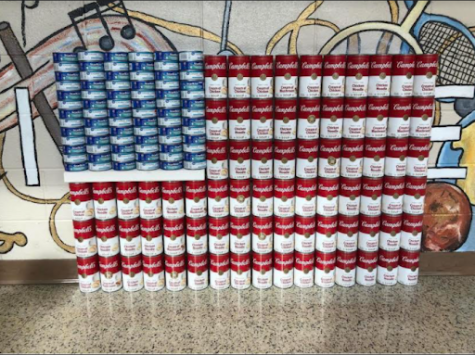 "It feels great to know we are helping feed and clothe folks in our community that are going through a rough time," said Pettit.
Pettit also expressed that the donations brought in by Adams help to save money because the resources can be put towards additional supplies that the community might need later on.
The Can Drive at Adams is an incredible way to support the community, and it is extremely rewarding to come together as a school in order to give back to the community's residents who are in need this holiday season.