Why are Kids TV Shows Dying Out?
Ahh. Waking up on a Saturday morning, grabbing a big bowl of your favorite cereal, and
relaxing on the couch or in front of the television watching those early morning shows. Whether
it be Tom and Jerry, Popeye the Sailor Man, or Mickey Mouse for the baby-boomer folks, or
even the Thundercats, He-Man, or the Smurfs for people slightly younger, nothing beats those
good, old, childhood memories.
When people eventually start growing up, there will be less time to sit around and do things like
play games or watch tv. And with kids being born around so much technology in this day and
age, more kids would rather play on an iPad than turn on cartoons. As a result, there will be a
decrease of young, television viewers for years to come.
"If cartoons die out, it won't have a big effect on me. Though it'll be sad, there's still other
shows that replace them in today's world. Like, kids won't even remember what Spongebob was
ten years from now," said senior Brent Spiteri.
Since Apple products like the MacBook and iPhones and iPads are constantly selling faster than
one can say the entire alphabet, it is so easy for a child to get a hand on one. Once that happens,
it is almost impossible to get a kid to separate from it. No one can quite figure out why a child
would rather goof around with a delicate piece of technology than sit down a look at a big screen
of moving pictures. But, if someone had the choice to watch something more entertaining on a
phone anywhere, rather than flip-flop back between two shows with commercial breaks, then
what seems like a better choice? Others recognize the ongoing decline of kids' cable networks.
In an online article published by Anthony Cupri on AdAge.com, there is also concern regarding
the issue.
The author's research about declining views for Nickelodeon, Cartoon Network, and
Disney Channel suggests, "More than half (57%) of parents surveyed said their children now
prefer to watch video on a handheld device rather than on TV."
Since portable-electronics are already the main cause of low television ratings, this seems to be a
good spot to make this situation seem even worse. Due to the popularity of smartphones and
tablets, this has led to things like game apps, movie apps, and music apps. Anything to grab
people's full attention from that boring, old box of moving pictures. Two apps that seem to have
taken the world by storm, most specifically younger children and late teens, are Netflix and
Snapchat. Everyone around the globe, with internet access, knows exactly what these apps are.
The obvious reason Netflix is dominating children's lives is because all the programs that are
streamed on regular cable can be streamed on-the- go, for only $7.99 a month. Not to mention its'
huge variety of genres to choose from and bright-red glow of the screen when one presses on the
app.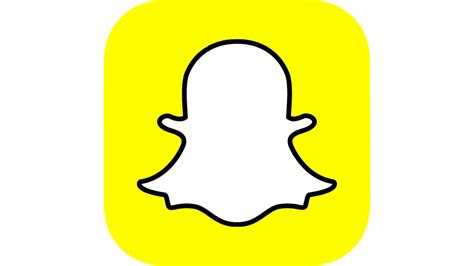 Snapchat on the other hand doesn't intentionally compete with children's television viewership habits, but still continues to blind them away from a TV. With Snapchat, kids can send pictures or video chat a friend, use goofy "face filters" to distort how one looks, or they can even go to the Discover section and look for articles about what's going on in the world. Because honestly, no one knows what's going on in the world. It is almost as if cartoons will have to start talking to
kids through Snapchat, on a phone while being stuck inside a 50-inch plasma, flat screen TV.
Nevertheless, today's world is much different from its simpler, less-technological era.