What can Students do to Help?
With such busy schedules, most students may not be able to partake in helping the community. Small things like picking up the trash outside or recycling used bottles is easy to do. At Adams High School, students have the opportunity to join clubs that help the community, including Eco Club with Mr. Bondy, Interact Club with Mr. Mullins, or Key Club with Mrs. Plez.
There are a variety of clubs to choose from that are easy and fun to join with friends. Students like sophomore Maddy Butchko joined Key Club in an attempt to help out around Oakland County and build character. She has enjoyed learning about environmental problems and how to fix them.
"I love giving back to the community and ultimately making it a better, more positive place to be. Students should be more involved since it's great way to make friends and do great things," said Butchko.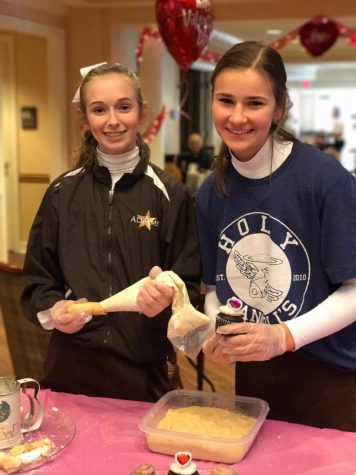 Students take into consideration the benefits of helping the community but do not make it any sort of priority. Sophomore Natalie Hanby who is in Eco Club says otherwise and believes in the importance of doing her part.
"Eco Club is truly overlooked here at Adams High. Environmental problems seem to be the least of people's concern. Often times, it is hard for kids our age to make an actual change in the community to improve the environment. Every bottle recycled, bag reused, and piece of trash picked up contributes to an overall better planet. Earth is our home and only home for now, so we must take care of it. Although it is a small club, Eco Club is ready to tackle big problems. Green is the dream, join the team," said Hanby.
Teachers also believe that it is important for students to partake in helping the community. They also often emphasize the value of doing their part and preserving our planet. Adams teacher Mrs. Pelz runs Key Club and is a firm believer in participating in activities that benefit others.
"I think that it's important for us all to learn early on the benefits of giving back to our communities. Then, as we get older, we might be more inclined to continue these habits. Helping in our communities offers a positive experience for each of us just as much as it benefits the individuals we're serving," Pelz said.
Being involved in bettering the community is a simple task.  It is important for people to understand why we should be involved. It does not need to be a huge organization, but rather joining a club. Whether it is simple things done at home or going out into town, helping out is worth the time.