Student Spotlight: Lisa Lohner
Swimming is by far one of the most vigorous, time consuming sports. It is the only high school sport that has mandatory practices in both the morning and afternoon. Spending the past four years as league champions, the Rochester Adams Swim & Dive team carries a heavy weight on its shoulders as it fights to win a fifth first place trophy.  
Senior Lisa Lohner is planning great things for her athletic and academic future. She has committed to the University of Toledo, Ohio, which is a Division I school. As of now, she is the only senior swimmer who has committed to this college level competition.
Q: What inspired you to start swimming?
"I got involved in swim because both of my parents were swimmers. Also pretty much all of my siblings swam, so it was a given that I would become a swimmer."
Q: How long have you been swimming and where do you swim?
"I've been swimming competitively for 13 years. I swim year around at OLY Swimming."
Q: What is your favorite aspect of the sport?
"My favorite thing about swimming is the people. You meet some awesome kids in the swimming world."
Q: What is your favorite aspect about Rochester Adams Swim & Dive?
"My favorite thing about the Adams team is how it's not just a team, but a family. We support each other in so many ways and I know I can always count on my teammates."
Q: What are some of your high school swim accomplishments?
"I was OAA Red League Champion in both the 200 and 500 freestyle in 2016 and 2017. I was 2nd in the 200 freestyle and State Champion in the 500 freestyle at last year's state meet in Holland."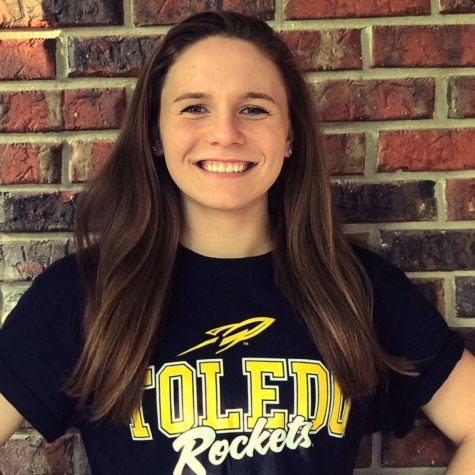 Q: What are your hopes for States this year?
"At the State meet this year I hope to defend my state title, but more importantly I'm going to swim for my team. I want to do everything I possibly can to help contribute to the overall team score."
Q: What do you want underclassman at Adams to remember you as?
"It doesn't matter to me if my classmates remember me. I want people to remember the Adams Girls Swim Team and our dedication and all the things we have accomplished."
Q: Where do you see your college swimming career going and is there anything specific you want to accomplish?
"In college I want to be able to contribute to an already great team and help them reach new heights. I also hope to qualify for the NCAA DI Championships before graduating from college. I know it might not happen my freshman year, but maybe sophomore year."
Lohner has devoted all her time and energy to this strenuous sport. She is excited to fulfill her dream of swimming in college as she continues her athletic and academic journey as a Toledo Rocket.