@theadamskiltCheck out The Kilt for Emma Wittkopp's new article; Guiding the Way: Essential Advice For Freshmen DISCLAIMER: If your interview did not make the video you were either boring or said something slanderous!!! sorry♬ original sound – the adams kilt
The start of freshman year can be a scary experience for many anxious incoming students. High school is a big change from middle school; one that many struggle with. 
Even though there is a plentitude of advice that could be given to freshmen, there are five essential tips The Kilt staff finds invaluable for this year's newbies. Whether it is how to get good grades, have a thriving social life, or simply to have fun, these tips will get the freshman off to a good start.  
Join Lots of Clubs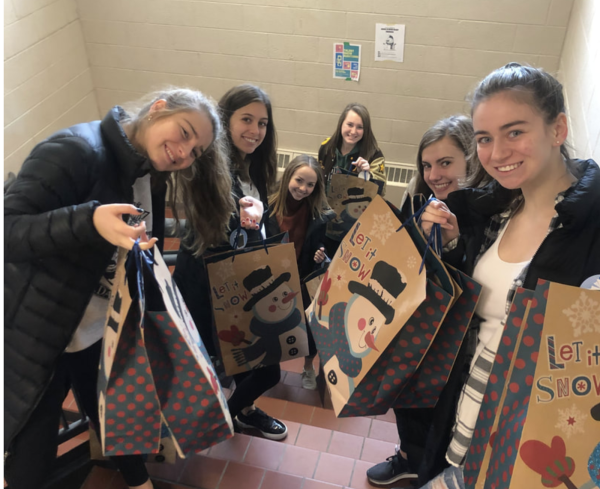 Adams has over 50 clubs with topics ranging from volunteering to business to arts/media. With so many options, there is a
club for everyone at Adams. Clubs are a great way to get to know other students from all grade levels and participate in something you are passionate about. Adams is a huge school, so joining a group that has a smaller number of people is much less daunting.
To join a club, all you have to do is go to a meeting and pay the club dues before October 30th. No matter what your intentions are– making friends or putting something extra on a resume– clubs can be a helpful and fun opportunity. 
Get to Know Your Teachers
Teachers are there to guide you and help you become better in more ways than one. Do not be scared to ask them questions or talk to them after class if you need some extra help. The fear of asking questions can hold you back from gaining a better understanding of the topic. 
Only good things can come from having a positive relationship with your teachers. Most teachers are more willing to give students leeway on assignments if they know information about your personal life. Close relationships with teachers can also increase your motivation and interest in a class, which will help you learn and provide a more enjoyable experience in class..   
Go to School Events
Adams puts on countless events for students that are too good to miss out on. Events like dances, sporting events, and plays/musicals are all good ways to get involved with the school. Take advantage of the fun events that the school does specifically for the students. 
Adams has great school spirit that makes sporting events a blast to go to, the Adams Theater Department never disappoints with their productions, and school dances are always the highlight of the year for many students. These are the memories that you will look back on fondly as a graduate, and you will regret it if you skip out on these opportunities.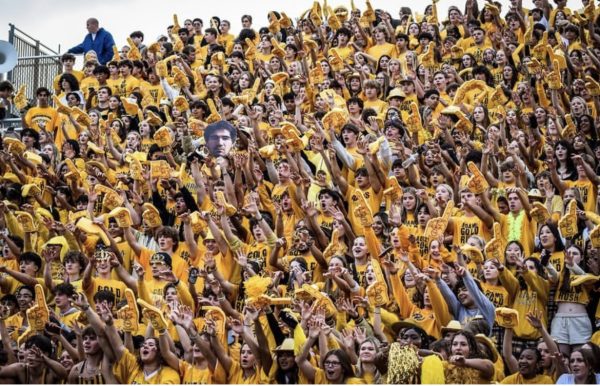 Study for Exams/Midterms
The act of studying isn't too difficult, but knowing the right way to study is a process that takes a long time to master. Coming from middle school, where studying isn't always necessary, high school is a big transition. Grades in many of the high school classes are based mostly on test and exams scores.
It is important to learn good study habits early on in your education because it can get harder to learn as you get older due to lack of interest or falling into bad habits like junior or senioritis. Make sure you know the way you learn, so you are able to study in the most efficient way possible. To do this, you could take a quiz to find out your learning style, and try a couple different studying methods. 
Methods to try out include:
Advice From the Class of 2024
This year's class of graduating seniors aren't as lucky as the class of 2028. Because of the pandemic, four years ago for these seniors all learning was virtual, and freshmen did not have access to the same traditional education.  Some final advice from this year's seniors:
"Go to homecoming," said seniors Andrew Miotke and Gabriella Hancz. It is one thing they wish they didn't miss out on. 
"Make it easier on yourself in the future by getting things done ahead of schedule so you can relax when everyone is panicking," Said senior Petra Gablowski
"I regret not trying to join a sport, because I think if you start in freshman year, it's much easier because no one is super good at that point. It's good to try something new," said Hancz. 
"Stay organized, make sure you make some friends, be adjusted to the school, and be involved with clubs," said senior Milaan Lam
"Have fun. Freshman year is your easiest year," said Miotke.