Girls of the Crescent Creating Change
As much as inclusion is preached, numerous sources of information such as the books in libraries leave out minorities.
Two sisters at Adams, sophomore Zena Nasiri and freshman Mena Nasiri, have faced this problem their whole lives. As a result, they founded their own nonprofit organization known as Girls of the Crescent, in hopes of giving other Muslim girls the ability to read books with people like themselves.
"When I was in fourth grade, we had this wax museum project where we had to pick a book about someone who we admired. My sister and I wanted to do a Muslim woman who was really important to us, but we could not find any books about female Muslims. We thought that was kind of unfair because it left us at a disadvantage, and so we decided that we wanted to increase diversity in libraries by adding more books with female Muslim main characters, so people could feel represented," said Zena Nasiri.
Girls of the Crescent donates books with Muslim women as their main characters to local libraries. So far, they have donated over 250 books. They also work in conjunction with Rochester Community School's PTA to donate books to school media centers, such as West Middle School, Lone Pine Elementary School, and Meadowbrook Elementary school.
"We are continually contacting schools and libraries and are being interviewed by various media sources to raise awareness about our cause," said Mena Nasiri.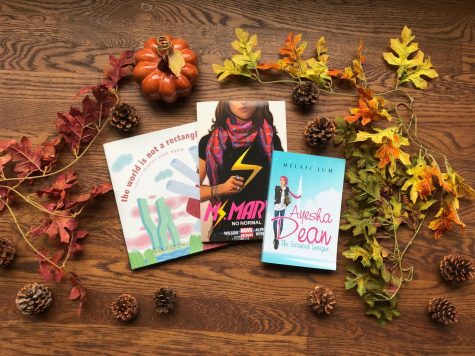 In the future, Zena and Mena plan on expanding their nonprofit to reach even more libraries and girls across the country.
"We were just featured on the Malala Fund, in their magazine, the Assembly, which attracted a lot of attention. We are hoping the feature will get us more donors from different parts of the country so we will be able to expand our nonprofit to different areas around the United States," said Zena Nasiri.
Girls of the Crescent and its founders work daily to make a difference, proving that time and effort can change everything.
"Any student can make a positive change in the world! It may seem difficult to have an impact when the problems that you are facing are so immense and pervasive, but even the smallest of actions can lead to positive change, and, even more importantly, inspire others to take action," said Mena Nasiri.
If something is wrong or unfair, change it. With access to internet, books, and people, there is always some way to make a difference. Maybe one day kids will be inspired by the women in the books Zena and Mena did not get to read. Do what is right, just as Zena and Mena did.