Student Spotlight: Remini Tillotson
Most girls can't say they have kicked an extra point. Remini Tillotson is not most girls.  
Tillotson, an all-star on the soccer field, currently kicks for the Rochester Adams JV Football team. As a freshman last year, Tillotson made the Adams varsity soccer team and was All District and All League; honors awarded to the league's best players. 
This summer, Tillotson attended some of the football practices to see if her soccer talents transferred to the football field. The first time Tillotson put on the pads, everyone knew she was serious about playing football. Tillotson, at the time of this article, connected on 18/20 kicks. She is a huge asset to the team, whether she's lighting up the scoreboard or being a great teammate.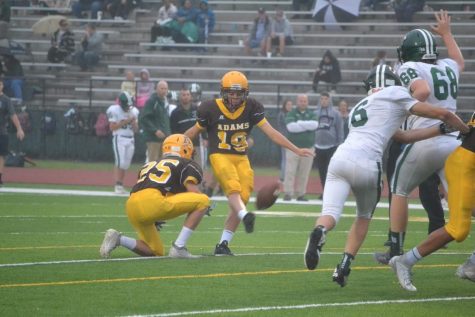 "Remini is a great addition to the Adams Football program. We are fortunate to have a kicker that can do it all and can make any kick no matter what the circumstance. She is a weapon no doubt about it," said head coach Tom Roncelli.
Q: What made you think about playing football?
A: My soccer teammate's sister kicked for Notre Dame Preparatory Varsity, and I thought that was a fun idea. Also, I think I can help the team out.
Q: Do you think you will play next year and the years to come?
A: Most likely not, just because of the fact that soccer is very busy. And it is going to continue to be my main sport, because I think it can take me farther in life than football.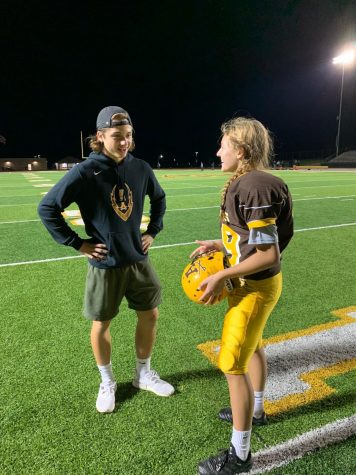 Q: What sport do you prefer to play? And why?
A: Soccer of course, but I prefer to play soccer because it is something that I have played since I was little. I mean, we all played with the mini goals, but I just started as an inexperienced young player and stuck with it and worked really hard to help improve my skills. My team is my family with club and high school, and that is why I love the game so much.
Q: What was your most memorable moment in this year's football season?
A: When we beat our cross town rivals the Rochester Falcons and celebrated after the game with the whole team.
Q: Have you ever been scared lining up to kick the ball?
A: Yes, when the blockers missed their block and came rushing through and almost blocked the kick. Another time I was scared was when I kicked the ball off and almost had to make a tackle.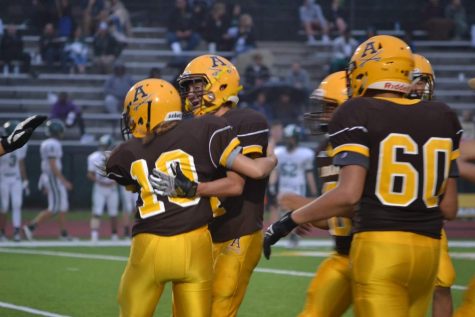 Remini Tillotson has taken an opportunity that many girls would not even think about representing the Highlanders on the football field and the soccer field with pride. Rochester Adams is very pleased to have something different on the team: a female kicker.