Rochester Adams Swim Coach Tim Hickey Retires After 29 Years
Tim Hickey has decided to retire after 29 years of coaching both the Rochester Adams Girls and Boys Swim & Dive teams. Hickey is moving on to another opportunity to coach for a country club in Detroit, an offer he could not refuse, but he will remain as an assistant coach for Royal Swimming.
Hickey grew up in Rochester, Michigan and began swimming competitively at the age of 8 years old. Coach Tim was an All-American swimmer at Rochester Adams in 1986. He was a fantastic swimmer, achieving a time of 54.48 in the 100 yard backstroke and a 1:38.60 in the 200-yard medley relay. He went on to swim at Purdue University and Oakland University.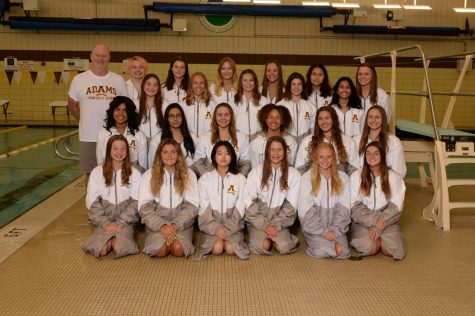 Hickey has nearly 30 years of experience coaching at Rochester Adams High School, where he has trained several state champions and All-Americans. Under his direction, Adams has won numerous league titles and one state title. His most recent accomplishments with Rochester Adams Girls Swim & Dive include a 6-year streak at the OAA Red League Championship from 2012 to 2019, winning the Division 2 State Championship in 2018, and the Rochester Adams win first-ever girls Oakland County swim title, ending Mercy's 18-year reign. The Rochester Adams Boys Swim & Dive won the OAA Red League Championship in 2018 and the OAA White League Championship the following year in 2019.
Hickey was the head Age Group Coach at Utica Shelby Swim Club for the last eight years, leading the 12 and under program to top three finishes in the state. Seniors Alexis Quitter, Rhian Russell, Eduardo Rengifo, and Caleb Bowers of Rochester Adams have been swimming for him since they were in this group.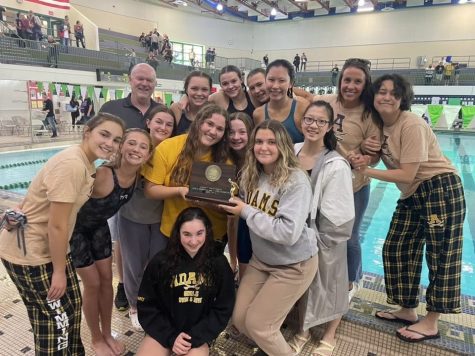 "Tim has coached me since I was 10 years old. It was not always the most pleasant experience, but I don't regret anything. He trained me to be the best. I was determined to make him proud and to succeed as a swimmer," said Rhian Russell, a now committed University of Connecticut swimmer.
"I am going to miss Tim's passion for the team. He was always so supportive of each and every swimmer and never let anyone think we weren't capable of achieving all we wanted, as long as we worked for it. Without Tim, the team will for sure be different, but with all that Tim has taught us, I am sure this team will be able to accomplish great things in the future," said freshman swimmer Addy Martz.
Hickey will be missed by the swimmers at Rochester Adams High School, and his accomplishments will be remembered in Adams history. His dedication to swimming has led him to train an endless number of outstanding athletes. He may be leaving for a new opportunity, but will continue to do great things.