Rochester Adams Finishes 2nd In Hazen Transfer
Following a stellar performance in the Southern Swing golf tournament, the Rochester Adams Boys Golf team was looking forward to facing their next challenge: the Hazen Transfer event hosted by Brother Rice on Monday, April 11th.
The competition took place at Wyndgate Country Club in Rochester Hills, Michigan, where the course was packed with players, coaches, and even college scouts. The athletes were excited and thankful to have the opportunity to compete.
"I have really been playing my best golf recently, and so I really just hope it translates to the rest of the guys on our team," said junior Justin Oviatt.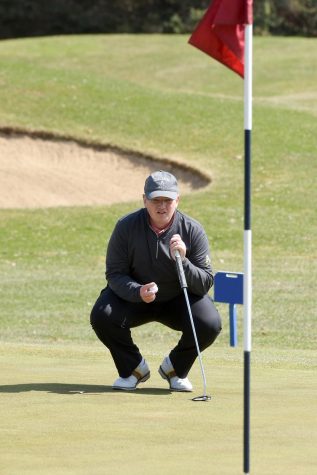 Adams tied for 2nd with a score of 322 for the tournament. The scoring system consists of 5 players competing for a team, then taking the top 4 scores and adding them together for a team total. 
In this tournament, Adams was led by sophomore Peter Roehl's 73. Roehl has been leading the Rochester Adams golf team this year, consistently earning top scores. Justin Oviatt shot a respectable 75, and to round out the team, Alex Kotch scored an 85, and Daniel Lee scored an 89. 
"Even though I didn't play my best, it's just the start of the season, and we still have many more tournaments to play in and learn from," said junior Alex Kotch.
While a second-place finish may seem prestigious to some, the members of the Adams golf team were disappointed they didn't win. They all believe they could have played better. However, the team is confident they are good enough to win, and with a mentality like that, many are excited to see what the future has in store for the Adams boys golf team.