RARA Season Begins
The RARA basketball season, also known as the Pistons Academy, began on January 17, with 12 games taking place at Adams High School. Several games are held every Saturday, and each team has a chance to play. The RARA basketball program has grown tremendously throughout the past years, and the young men participating take the league very seriously.
The players have taken to Twitter and created accounts for each team. A RARA Leaks Twitter account has even been made to inform the public about special team information. Many tweets such as, "In talks with Snapchat on featuring RARA Saturday as an event," have added to the humor of the RARA basketball league.
"This year RARA Leaks has partnered with league commissioner and former Rochester High School graduate Billy Cribbs. We now run a blog along with Cribbs, keeping both fans and players more up to date on stats, news, and overall all things RARA. This is our second year with RARA and the changes we have seen the league make are amazing. With our help RARA Legends Division Basketball has more than doubled in teams. This is the biggest year in our history. This expands the level of competition, making it greater than high school, NCAA, NBA or any other basketball league," said senior Ryan Gibbons, spokesperson for RARA Leaks.
On January 17, the White Mambas played the Tropics. The White Mambas includes Adams seniors Zach Raad, Peter Tkac, Kevin Lencioni, and Gannon Hutto.
"I was really proud that we were able to have the first ever woman coach in RARA history. We played the Tropics this last Saturday, and we won by 40 points. It was a good day. It's going to be an exciting season and we're going for the ring. I think with Raiven Owusu at the helm, we have a shot at the championship and going to the Palace," said Raad.
Senior Raiven Owusu is the White Mambas' coach and is known for being the first RARA female coach.
"It's an honor to have the opportunity to coach the White Mambas this season. We have a lot of great athletes on our team and a lot of great potential to have a good season this year. So I'm really looking forward to it," said Owusu.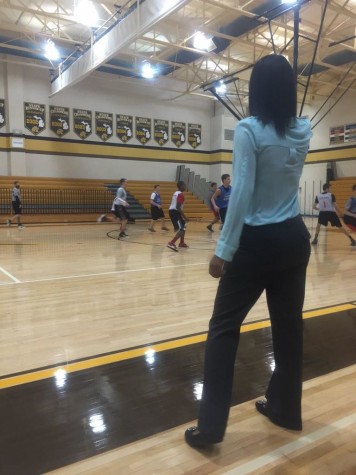 Also on January 17, the Magic Johnsons played Dirty Mike and the Boys. The Magic Johnsons includes Adams seniors Charlie Rittner and Max Spampinato.
According to Rittner, "Don't sleep on the Johnsons," because they are one of the underrated teams in the league. Their shoe game is very important to them, as it adds a sense of humor to their team.
"Our shoe game is greater than the game," said Rittner.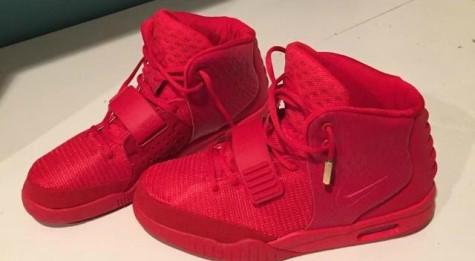 Senior Jordan Wiley is the head coach of the Lob City Supersonics, which includes Adams seniors Jacob Okarski, Ryan Gibbons, Devin Swiftney, Luke Borglin, and Ryan Bernier.
"We lost our game on Saturday in overtime. It was a close game. I'm excited for the rest of the season if we play up to our potential. We can beat any team in the league. We went undefeated the past years, but this season we just got off to a rough start. A couple guys were absent, but next week we'll come back stronger," said Wiley.
The Lob City Supersonics played BC Nation and unfortunately lost. However, Senior Ryan Gibbons stays optimistic about the season and is excited about what it will bring.
"RARA just isn't a game; it's a way of life. I dedicated the last four years of my life to RARA basketball. Seeing the game grow to the level it is today is amazing, and playing a part in it is a blessing," said Gibbons.