Michigan Football Takes Over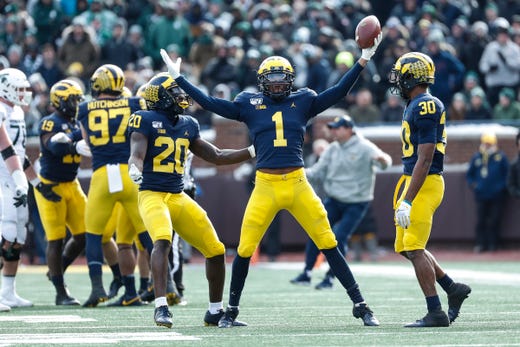 Big Brother? Little Brother? On Saturday, November 16th, University of Michigan was the bigger brother and dominated Michigan State with a score of 44-10.
University of Michigan vs. Michigan State University is undoubtedly one of the biggest rivalries in college football. The two teams have been battling with each other ever since the two colleges were created. With MSU winning in 2017, then U of M winning in 2018, predictions were made that this was going to be a huge game. The Big House was packed on Saturday evening with over 100,000 fans eager to see how the game would play out. 
In the first quarter, MSU took the lead 7-0. But shortly after, U of M made a strategic comeback, and ended up tying in the second quarter. U of M kept going up from there, ending the game with a 44-10 win. 
Many MSU fans were upset about the loss and were speechless about the point difference. 
"I really wanted MSU to win, it was a tough loss," said junior Claire Crutchfield.
On the other side, many were thrilled about the huge win by U of M.
"The U of M fans went crazy when they won; it was such a fun game to attend. I was glad to see my team win against its rivals," said junior Andrew Jankowski. 
The predictions were very clear that U of M was going to win, based on the team's record this season.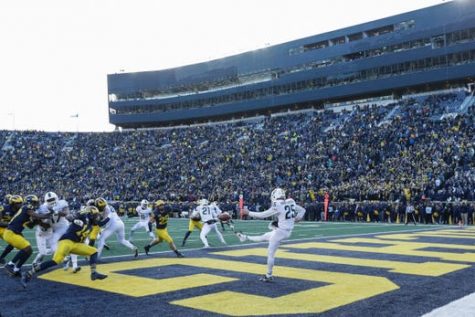 Next week, MSU plays Rutgers (2-8) in Maryland, who just lost big. Hopefully, MSU can redeem itself and recover from the U of M defeat.
Coming off from the high of winning a huge game, U of M plays Indiana University (7-3) on Saturday November 23rd. Even though, it is predicted that this will be a very close game, U of M hopes to take care of business.