Is Harbaugh on the Hotseat?
After their devastating loss to the Ohio State Buckeyes, the Wolverines have a question in mind, is Harbaugh on the hot seat?
Many Harbaugh haters think his 0-4 record against OSU and 2-2 record against the Michigan State Spartans show he cannot win the big games. Although others think he is on the prowl to be fired, Michigan fans beg to differ.
"A loss is a loss, but some hurt more than others, and how players respond also differs," said U of M offensive tackle Ben Bredeson.
This game was important to U of M's season because of the history of the OSU rivalry, popularly called "The Game." U of M had all the momentum to win the game against the only team they have lost to for seven straight years, and the fans were shocked.
"Harbaugh needs to adapt, and he needs to do it quickly… but he is still our coach," said Steve Deace, of the Michigan Podcast.
Deace explains that, although Harbaugh does need to adjust and adapt to the current style of football, he still deserves to be the U of M football coach.
Statistically speaking, Harbaugh is the best coach since Bo Schembechler, with the best record in his first three years since Schembechler's from 1969 through 1989. Harbaugh has beaten OSU zero times; while Brady Hoke (with a 31-20 overall record in four years) had a 1-3 record against the buckeyes.
With recent news in regards to Urban Meyer's retirement, can Jim finally get the win?
In order to win more games against the Buckeyes, Harbaugh needs to make changes. The WR coach, Jim McElwain, for U of M has left to coach Central Michigan Football as the HC. Michigan's number one recruit in the country, Rashan Gary is gone as well. Michigan fans are starting to think, was 2018 the last chance for U of M to make the playoffs? Will they be this good ever again? The Green Bay Packers and the Cleveland Browns have open HC positions.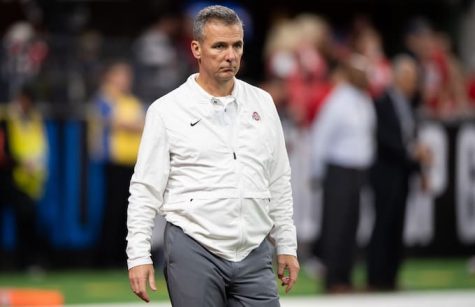 "I have good sources that tell me Jim Harbaugh is in play for the Green Bay and Cleveland jobs," said Cris Carter from First Things First.
Although U of M had quite the spectacular season, Harbaugh's job is not as safe as most would think. Fans are confident he will stay, but there are many opportunities for Harbaugh to leave the program.