Fresh Faces on the Hardwood
The Rochester Adams men's varsity basketball team is ready to undertake a new year, with a new coach.
Jaret Thomas will be leading the Highlanders this year as the new varsity coach. Although the team has a lot of young players, they are ready to make an impact quickly. 
"We have a lot of young guards, but coach has us work on our game 24/7, so we can be prepared for whatever the game throws at us," said sophomore Justice Mimms. 
Although the season has not yet begun, the team looks promising with many seniors to lead the way. Senior forward Austin Ursuy will be making his debut back to the court for the first time since his sophomore season, missing all of junior year with an injury. This should give the Highlanders a much needed boost: Ursuy was nominated as team MVP as a freshman on the varsity team.
The seniors are going to have to step up in a big way, especially early on.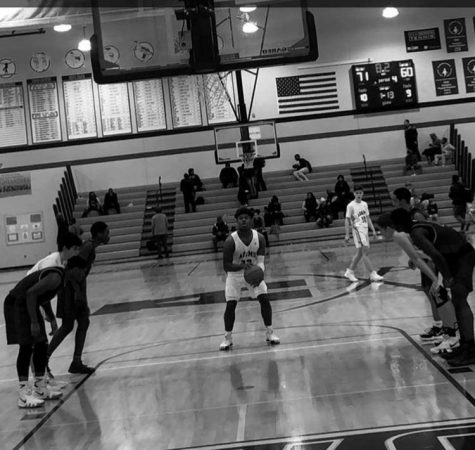 "I know what it is like as a sophomore on varsity; the first couple games you're always nervous, and it helped when my teammates and coaches were there for me when I made mistakes out on the floor," said senior George Gurraj. Gurraj later noted that you start to "settle in" after the first two or three games. 
The Highlanders begin their season against Seaholm, who they beat last year. Will the Highlanders be able to continue the great success they have had in recent years? Only time will tell.