Chiefs and Eagles Headed to the Super Bowl
Last week's Conference Championship games had a little bit of everything: grit, determination, emotions both happy & sad, and above all, victories. In the end, the teams that were favored to win prevailed as the Chiefs and Eagles will move on to the Super Bowl, each with a chance to hoist the Lombardi trophy.
The Eagles destroyed the 49ers 31-7 in a lopsided victory. Quarterback Jalen Hurts led the Eagles to an almost perfect season, with help from his teammates, including Center Jason Kelce, the brother of Chiefs tight end, Travis Kelce. The 49ers' struggle to keep a healthy starting quarterback on the field continued in this game when Brock Purdy injured his elbow and then again when backup Josh Johnson suffered a concussion. A limited Purdy was put back in at quarterback, however by the 3rd quarter, it was too late, as the 49ers saw their chances at a Super Bowl quickly slip away.
"Without stability at quarterback, the Niners were unable to gain any traction offensively," said ESPN's Nick Wagoner.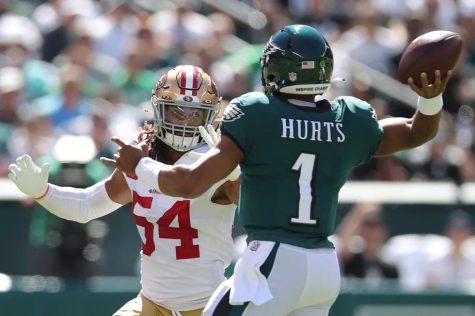 Later that night, Kansas City beat Cincinnati, 23-20, on a last-second field goal by Chiefs kicker Harrison Butker. In the fourth quarter, Chiefs quarterback Patrick Mahomes scrambled on a third down, and while reaching for the marker, was thrown out of bounds into the Cincinnati bench. This resulted in a 15-yard unnecessary roughness penalty against the Bengals, putting the Chiefs within field goal range for the Butker walk-off.
"I don't think we have any cigars, but we'll be ready to go in the Super Bowl," exclaimed an overjoyed Patrick Mahomes, who took a jab at Bengals quarterback Joe Burrow's "victory cigar" tradition.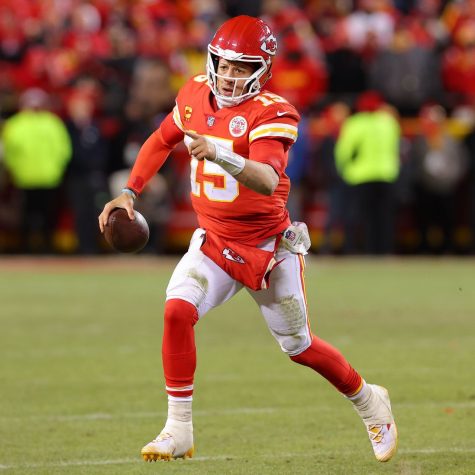 There will be much history to be made on Sunday night. Some are already calling it the Kelce Bowl; the first time two NFL brothers will play against one another. Others are calling it the Andy Reid Bowl; the first time an NFL head coach will face his prior team in the Super Bowl. Reid also led the Eagles to Super Bowl XXXIX in 2004 but lost to the New England Patriots.
Even as the game gets closer predictions remain hard to determine as both teams have a legitimate shot at winning. Even the sports outlets are having a difficult time when choosing a winner. No matter the outcome, based on the success of these teams and the fans' support, it is sure to be an exciting night.
Super Bowl LVII is scheduled to air on FOX, February 12th, 2023, and will take place at State Farm Stadium in Glendale, Arizona at 6:30 EST.