Cardinals Pick up Big Time Free Agent JJ Watt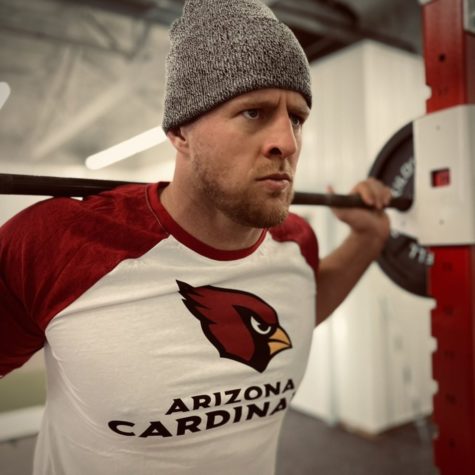 With the NFL season over, teams are looking forward to a promising free agency window, in hopes of signing big players to build up strong rosters in the offseason. This past week, the Arizona Cardinals made the first big move in their signing of star defensive veteran, JJ Watt.
Watt finally ended the debate in his free agency by signing a two-year deal worth a whopping 31 million dollars. The 10-season Houston veteran joins former teammate Deandre Hopkins in Arizona, making for a lethal offensive and defensive lineup. The decision came as a disappointment to many big teams including the Pittsburgh Steelers and Buffalo Bills, who were vying for the future hall-of-famers signature. The shocking signing also came as a disappointment to many fans, who hoped to see the 5-time pro bowler join their forces. 
"It was really hard to hear that a player of Watt's calibur decided to sign at Arizona. When you look at the success of the Bills in this past season, signing someone like Watt would have put Buffalo in contention for the Lombardi. It was definitely tough to see him sign in Arizona after Houston beat us (Bills) in the playoffs," said Adams student Adam Harvey, a lifelong Buffalo Bills fan. 
This past season, Arizona finished 3rd in the NFC West at 8-8, outdone by the LA Rams and Seattle Seahawks. With the Cardinal's young and promising quarterback, Kyler Murray, facing off against Seattle's veteran Russel Wilson and Los Angeles' newly signed Matthew Stafford, it will make for an intense battle for the top of the division. 
The signing of the 3-time defensive player of the year, poses the question of the Cardinals being 2021 superbowl contenders. 
"I think that with the explosive offense of Arizona's roster with players like Kyler Murray and Deandre Hopkins, as well as a defense now run by JJ Watt, people should start considering Arizona a superbowl contending team," states local NFL fan and Adams senior Andrew Dospil.
After the free agency window closes, new signings and headline trades will make for an exciting 2021 season to look forward to, and with the Cardinal's new addition, how far they can go next season.