Ajax Goalkeeper André Onana Receives 12-Month Doping Ban
One of the world's top prospects in soccer, André Onana, has been banned from soccer for 12 months by the Union of European Football Associations (UEFA) after receiving a positive test for illegal substance use. The 24-year old's career may forever be tainted after this inconceivable act. 
André Onana has been Ajax's starting goalkeeper for the past five seasons. In the 2018-2019 season, he helped lead the team to a league title and reach the UEFA Champions League semi-finals. He has also played a huge role in the success of his home nation, Cameroon, winning the Africa Cup of Nations in 2017. 
Collecting all of these accolades this early in a goalkeeper's career is remarkable. Bigger clubs started to recognize the young talent including; Chelsea, Borussia Dortmund, and even Manchester United. His transfer value was set at $49.5 million, making him the third most expensive goalkeeper in the world.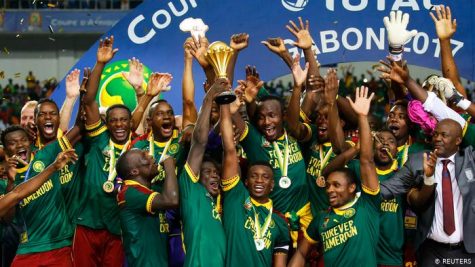 Chelsea F.C. had their eyes on the young Onana for almost a year until they received the news of his ban. Ajax F.C. reported that André Onana mistakenly took drugs prescribed to his wife when he started feeling sick one day. The drug he took, Furosemide, is not a performance-enhancing drug, but is instead used to mask the use of other drugs that do enhance performance. A local Chelsea fan of 6 years, Steve Myers, had this to say when he heard about the recent events. 
"It was tough to hear. We really needed a young goalkeeper that would help kick off the club's rebuild. Losing this essential signing will make it tough for us to have a good run in this year's season," said Myers. 
Onana claimed that he mistook his wife's prescribed medicine for aspirin, but this claim was not strong enough to negate his punishment. Ajax's club director and former professional goalkeeper, Edwin van der Sar, released the following statement to the public.
"We explicitly renounce performance-enhancing drugs, we obviously stand for a clean sport," said the director.
This unfortunate event may be a major setback for the young goalkeeper's career, but it is certainly not over. Onana is determined to come back strong once the ban is lifted. He may even return to the field sooner than expected, as he and his lawyer plan to appeal for his suspension.