Adams Varsity Basketball Starts A New Season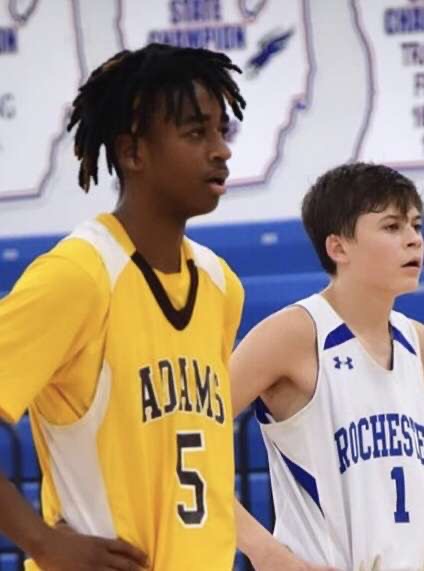 New beginnings are generally exciting times, but most beginnings are accompanied by challenges. For the Adams varsity basketball program, with a new coach and roster, expectations remain high as the team attempts to repeat last year's success.
Coach Brad Crighton has left the program and been replaced by Coach Jaret Thomas who brings experience from Avondale High School and Oakland Cristian. 
The Highlanders basketball team had a full reconstruction during the off-season. The team lost more than half of the seniors, which puts more pressure on the underclassmen to step up. Junior Ben Chermside feels he has a lot of weight on his shoulders due to his newfound position as a starter. 
"We need to work together as a team this year. We have a lot of underclassmen, so there will be mistakes throughout the season. We have the players to have a good record, but we need to play as a team and score points," said Chermside. 
With the season starting soon, Adams played Bloomfield in a scrimmage on December 2nd. The Highlanders lost 40-28. The team needs to work on driving down the court and controlling their offensive plays. In order for the team to win this season they must adjust their plays for creating shots against the opposing team. Junior Jacob Collier was upset about the loss to Bloomfield but knows his team can come back from this scrimmage.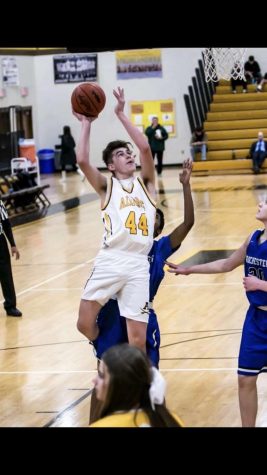 "We will lose and win games, although I need to score points on the offense we run. We have the talent and the right mindsets, but all we need to do now is win games…and learn from the scrimmage," said junior Collier. 
In seasons past, Adams has had problems with scoring points. If they can manage to score points on offense, their upcoming season should be action-packed.