Adams First Lacrosse Scrimmage in 2020
What better way to jump back into the lacrosse season than to scrimmage a powerful Lake Orion team.
This scrimmage was held at Ultimate Soccer in Pontiac, MI on January 26th. With both schools qualifying for the regional finals last year, the tension was high for both teams.
"I'm excited to see what our team can do so early in the season. We're ready to strap on the pads and show Lake Orion what we've got. This is going to be a great way to start the season," said junior Santino Orsini.
Rochester Adams took an early lead of 2-0 with help from junior Mitchell Bowery. With Orion looking for redemption, the team went for an all-out attack. Orion ended up burying two goals of their own, making the score 2-2 heading into the second quarter. Adams goalkeeper Andrew Gross then took the game into his own hands saving seven shots. This gave Adams offense time to move and shoot the ball. Mitchell Bowery racked up another two goals making the score at half 4-3 in Adam's favor. 
In the second half of the game, Adams struggled in the penalty box, giving Orion the perfect chance to climb back into the game. With three minutes in the penalty box, Orion scored another two goals, making the score 4-5. Coming down to the last few minutes of the game, Orion managed to stay on top finishing the game with a final score of 6-5 Lake Orion.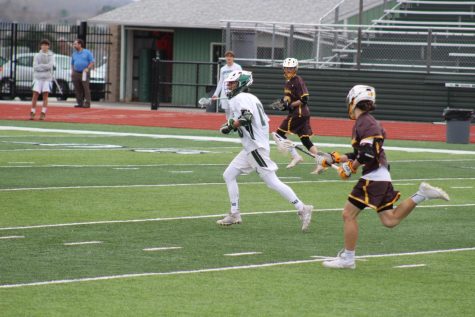 "It was a hard-fought game every minute, and now that we know what we need to work on, we can prepare all pre-season. I'm pumped to see what the boys can do again. We're ready for another run in the ploffs," said senior Gabe Sucevic.
Adams had a tough first scrimmage, but is ready to build off of it and be prepared for the regular season.