Highlanders continue success with Homecoming win
The Highlander football team kicked off the 2013 homecoming weekend with a great start by beating Oxford High School 28-21.
A final goal line stand by the Adams defense kept the Oxford Wildcats out of the end zone. The momentum of the game went back and forth all night, but a couple of key offensive plays put the Highlanders on top, and made for a very memorable victory for Adams.
"It was an incredible feeling seeing all the guys come together and make all of our off season work pay-off against a great team," said senior captain Matt Sokol.
The Highlanders run game has been their greatest strength on offense with the powerful and dangerous combination of quarterback Matt Sokol and junior fullback Clarence Broadnax. The backfield duo has produced a lot of the Highlander Offense.
"Me and Sokol just work really well with each other on the option and [Sokol] makes some really nice reads to break big runs," said Broadnax.
Adams' greatest offensive weakness so far this season has been their inability to establish themselves as a passing threat, with only a handful of completions on the season.
In order to reach the postseason and have success there, the Highlanders are going to have to figure out how to get the ball in the hands of senior wide receivers Derek Willis and Andrew Lamkin.
"We are getting better every game and I think teams aren't going to respect our pass game which will open up opportunities to catch them off guard," said Willis.
The Highlander Defense has been its greatest asset with a lot of talented players all over the field. Senior defensive lineman Jonathan Jack and junior defensive lineman Paul Moceri have been        huge playmakers at the line of scrimmage for Adams.
Junior linebacker Matt Harris has been a force to be feared by opposing Running Backs. The Adams secondary, led by senior captain Jordan Shive, have played consistently throughout the season.
"Our defense has played well overall, but with the fact that it has given up two fourth quarter leads shows that there is still room for improvement," said head coach Tony Patritto.
The win over Oxford makes the Highlanders record 3-2. Earlier in the season Adams defeated state powerhouse Clarkston and Southfield- Lathrup but also suffered tough losses to Farmington Hills Harrison and Oak Park.
The Highlanders hope to continue their winning streak against Farmington and Southfield in the coming weeks.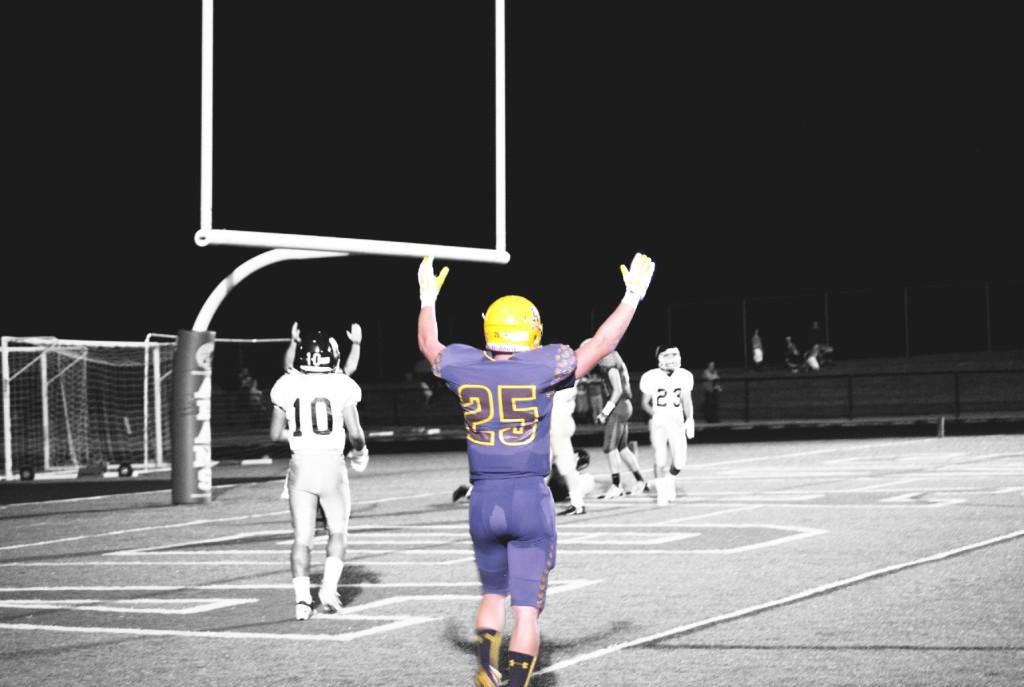 Leave a Comment