What's up with Wave Co.?
The virtual enterprise class at Adams takes on a challenge each year of creating a company; this year, it's Wave Co. Business is as important as ever, and although Wave Co. is more of a hypothetical company and their products can not actually be bought and sold, the company has allowed business students at Adams to gain insight on how to create a business.
Wave Co. prioritizes all the essential roles and mechanics that a legitimate company would. Each student taking this class assumes a role within the business: Executives, Heads of Design and IT, Sales Associates, and Human Resources Associates. 
This year the small business class decided to create a company focused on bettering one's mental health and well-being with the slogan "Find Your Wave". Wave Co. is offering the purchase of six different well-being packages centered around different needs. These packages can help people achieve full prosperity regardless of their interests including people that are artistic, athletic, etc.
As this business is run by highschoolers, hypothetical consumers gain insight into the real struggles of mental health. Wave Co. not only sells products to benefit well-being, but gives first hand tips on how to improve mental health such as "Being kind to yourself in regards to food" and "Keeping in touch with loved ones". This helps the consumer understand the main goal that this business has prioritized: improving mental health.  
"I had an amazing time networking and building up our business with other students," said VP of Marketing Jess Cadman.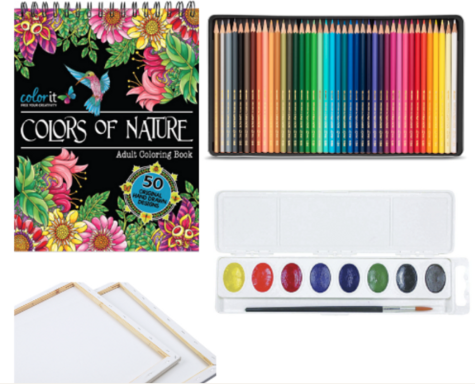 Wave Co. has had the opportunity this semester to travel to Stoney Creek High School for a business show where small business' were displayed and products were virtually bought and traded by a number of different schools. This allowed for networking of new ideas company growth. 
This class is a great opportunity for students who are interested in business but think jumping into the world of DECA and other larger operations may be overwhelming. Students have the opportunity to gain insight into a smaller scale enterprise and creating a company from the ground up. Often this process isn't prioritized in other business classes and clubs. 
Although the mechanics of business are often discussed in education, this hands-on approach also provides real-world circumstances that happen in enterprise. An initial challenge for students in this class is treating a peer as one would treat a CEO of a company. Once acclimated, students will have a virtual space to collaborate, in turn, giving them tactics to utilize in an authentic work space. 
"Utilizing teamwork helped our classmates become prosperous as business colleagues," said Marketing Associate, Megan Robinson.  
As this class of future entrepreneurs moves on from their virtual business of Wave Co., many leave confident businesswomen and businessmen in their newfound skills.