U.S. Stocks Plunge Due to Coronavirus 
U.S. stocks tend to fluctuate for many reasons, but most recently due to concerns of a disease. Fears of contracting the new Coronavirus are spreading like wildfire, and precautions are being taken by citizens and governments around the world. 
Quickly within the past few months, the epidemic has begun to spread worldwide, killing 2,592 so far, and infecting 77,150 total, according to official figures from China's National Health Commission. The Coronavirus disease (COVID-2019) is a contagious respiratory illness that originated in Wuhan, China, in 2019. It can be spread through contact with an infected person when they cough or sneeze. One of the biggest concerns of this virus is that its early stages has the same symptoms as a common cold: a cough or a fever, and in more severe cases, pneumonia. This makes it very difficult to diagnose, as most people brush it off to heal as if it were any other common cold.
Due to concerns of the Coronavirus' increasing spread, U.S. stock markets plunged on Monday, February 24, 2020. The largest market indexes have fallen more than 2.5%. The Dow Jones Industrial Average dove as much as 997 points in the first minutes of opening, although after some time it rebounded back slightly. A measure of a market's ability to change unpredictably, called the VIX, has shot up by 40%.
A number of companies are warning that the Coronavirus will prevent them from meeting profits and sales targets for January through at least March of this year. Reduced demand for goods and services from China and factory closures in China are also expected to knock the global economy.
Investors were scared by the spike in the number of cases of the disease in Italy and South Korea, the world's eighth and twelfth largest economies. If this epidemic cannot be contained, the possible economic fallout could be drastic. Investors are continuing to take in the risks of corporate profits and economic growth that the Coronavirus' spread will affect.
In addition to the U.S., Europe and Asia's stock markets have also fallen. This is due to growing clusters of Coronavirus that have been diagnosed in the aforementioned countries, as well as Iran.
While the virus has not come near Rochester Adams High School, 4 cases have been reported in Michigan so far. Three-hundred twenty-five Michiganders are being monitored for signs of the disease, according to the Michigan Department of Health and Human Services.
"At this point, I think everyone's scared of catching the Coronavirus. Even in places like Rochester Hills where I'm 99% sure we're safe, it's still a worry in the back of my head," said Adams senior Catherine Stephens.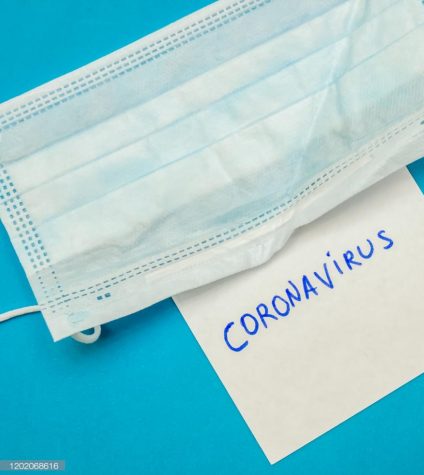 For now, it's a race against time to find an effective way to contain and cure the infectious Coronavirus. In the meantime, protection from the virus can be found by washing one's hands frequently and avoiding touching one's face. 
The Centers for Disease Control and Prevention (CDC) claims, "It's currently flu and respiratory disease season and CDC recommends getting a flu vaccine, taking everyday preventive actions to help stop the spread of germs, and taking flu antivirals if prescribed." 
Dangers in travel destinations should also be considered as the world sees out the rise and fall of the infectious disease.