Tri-High Dance
What dance could possibly be better than Homecoming? Maybe the new upcoming Tri-High Dance. This dance will be the first of its kind to take place within the Rochester School District. All three schools, Rochester Adams High School, Rochester High School, and Stoney Creek High School, will be able to attend the dance.
The idea of the Tri-High Dance was inspired by a combined dance from last year between Rochester and Stoney. When the former Vice Principal of Rochester, Pasquale Cusumano, was promoted to principal at Adams, he brought the idea of the dance with him and expanded it to include Adams. Not only is the staff and administration excited for the dance, but the students are too.
"I am excited to meet new people from other schools and be given the opportunity to expand my friend circle. Plus, it's a good time with new people," said senior Anna Rossio.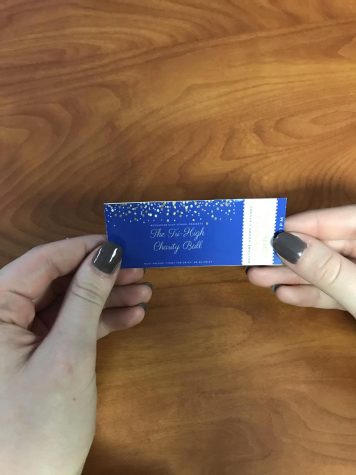 Due to the dance's popularity, each school is limited to sell only a few hundred tickets. Each ticket costs $15 and will admit any student to the dance taking place at Rochester in the gym. While the dance will be extremely fun for all students, the money will go to help suicide prevention. This charity was chosen beforehand by both Rochester and Stoney in the previous year.
Because the dance is in place of the usual Snow Ball, it is not expected of students to dress similar to homecoming, but rather, the attire is semi-formal. The dance is also not staged as a Sadies, although Rochester is treating it so, Adams and Stoney students are not expected to consider it the same way. With this fun dynamic, all students are extatic for this new experience.
"I'm looking forward to it coming together with the other schools for one big party! I'm excited to see everyone from Rochester and Stoney and just have fun. Hopefully it is a good turnout," said junior Sydney Reed.
Adams's staff is optimistic that the dance will be a success and take over the place of the normal Snow Ball. Hopefully the students and staff can look forward to this new tradition and celebration between all three schools.