The Women's Wave Makes HERstory – News
Leading up to election day, voters are pounded with television ads, phone calls, and mail encouraging them to go out and vote on Tuesday, November 6. Following the election, for the first time in Michigan history, women hold the most seats of the top offices in state government.
Debbie Stabenow
Debbie Stabenow maintains her seat on the United States Senate with just over a million votes ahead of Republican running mate John James. Stabenow was first elected to the Senate in 2000, and the first woman senator for Michigan. No stranger to being the first of her kind, in 1979 Stabenow became Michigan's first female House Representative, and in 2000 became Michigan's first legislator elected to the Senate via popular vote. She is also only the second Michigan politician to hold seats on both on the House and on the Senate.
Dana Nessel
In a close race for Attorney General, Democrat Dana Nessel barely slips through with the win against Tom Leornard, taking Jennifer Granholm's seat of sixteen years. Nessel is well-known in LGBTQ+ community as one of the leading activists who helped overturn Michigan's ban on same-sex marriage in 2014, and upon election, is the first LGBTQ+ representative in Michigan's state office. She is also the founder of a nonprofit organization that strives to protect and end discrimination against those in the LGBTQ+ community, known as Fair Michigan.
"There are LGBTQ people clamoring for representation and tired of the office of attorney general using them as a punching bag," said Nessel.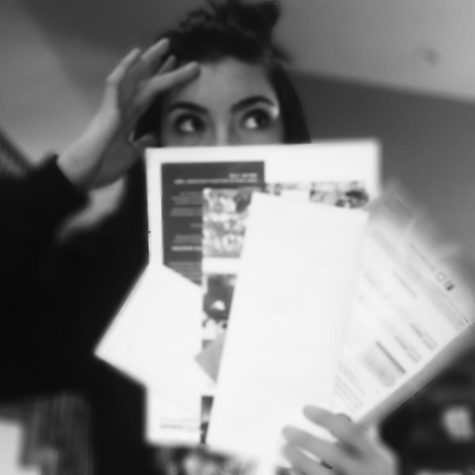 Elissa Slotkin
First-time runner, and a former member on the Department of Defense, Elissa Slotkin pulled through with the win against former Republican House Representative Mike Bishop. Slotkin's career began with her work as a political analyst and intelligence briefer in the Central Intelligence Agency, followed by holding a position as senior assistant to the Director of Intelligence. Her groundbreaking efforts did not stop there however. Slotkin has held a range of positions including, but not limited to, leading a CIA assessment team in Iraq and multiple positions under the Department of Defense.
Haley Stevens
Haley Stevens, a former chief of staff for President Barack Obama, shot down her competition as well. Stevens out with a win against former campaign manager for Donald Trump, Republican Lena Epstein. She jump-started her political career as a volunteer organizer for the Michigan Democratic Party in 2006. It is with Stevens' and Slotkin's combined victories that, for the first time since the 1930s, no Republicans will be representing Oakland County in the House.
Brenda Jones
Finally, the House District 13 Special Election was to select a representative to finish out John Conyer's twenty-seventh term after his resignation. Obtaining yet another seat for women on the House until January 3, Democrat and Detroit City Council President, Brenda Jones will be joining the House of Representatives.
Jocelyn Benson
In the race for Secretary of State, the first Democrat in twenty-four years, Jocelyn Benson passed Mary Treder Lang. A Democrat has not held office in this position since 1994 when Richard H. Austin, first African American to hold a statewide elected position in Michigan, left office. Benson first ran for the Secretary of State in 2010, but lost to Ruth Johnson. Her inspiration to run for office blossomed during her research for her book, State Secretaries of State: Guardians of the Democratic Process, published in March 2010.
Megan Cavanaugh & Elizabeth Clement
Appellate lawyer Megan Cavanaugh, and Michigan Supreme Court Justice Elizabeth Clement Supreme Court, who was nominated by Rick Snyder eleven months ago, claimed two spots on the state's high court. Despite being a designated incumbent on the ballot due to her sitting position, and booed at the Michigan Republican Convention when her name was called for her nomination for a full term, Clement pulled out as the highest fundraising Republican, and the only Michigan Republican Party nominee to win a 2018 statewide election.
"Justices should not legislate from the bench," said Clement.
Overall following the 2018 midterm elections, 118 women will be joining Congress, those women primarily identifying with the Democratic party.
"There were also several historic milestones in the midterm results: the first ever Muslim congresswoman, the first two Native American congresswomen, Massachusetts' and Connecticut's first black congresswomen, the youngest woman ever elected to Congress and more," said NBC journalist Renee Morad.
With the increase in diversity among representation of the nation's people, it is in the hopes of these elected officials that more people may find hope in identifying with them. Expectantly, those of higher power with unique religious beliefs and varying backgrounds are set to inspire the younger generation of political activists.