Should Adams Faculty be Armed?
The major increase in school shootings are sending citizens across America into a panic.
After the first three months of 2018,  there has been 12 school shooting across America According to CNN. The big controversy of whether or teachers should be allowed to carry guns has caused major complaints, nationwide school walkouts, and many mournful parents and students exhibiting a burning desire to make schools more safe.
Recently, 17 innocent students were killed at a high school in Parkland, Florida. As a result of all the shootings,  President Donald Trump is considering arming schools with "gun adept teachers."
The general public is trying to stop school shootings, but will bringing more guns into schools really solve anything? Many teachers at Rochester Adams High School do not agree with Trump's proposal, while others are unsure on their opinions towards the situation, such as Adams' very own teacher Bryan Lindstrom.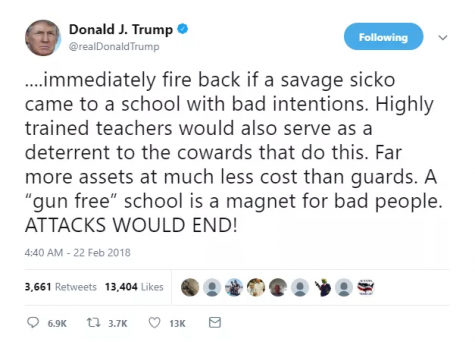 "My take on this whole gun issue is that I think we're gonna have federal and state programs that are about to dump a lot of money into training teachers to have weapons and I am not sure either way how I feel on it, but I wish we would instead take that money and put it into having more counselors and more support staff in the building so we don't have those students that feel left out or who feel that this is not a welcoming place for them," said Lindstrom.
Arming schools faculty could help prevent more innocent students from dying in the case of another shooting. Some students feel safer knowing they would not be as vulnerable and or unprotected.
"The teachers could get training and be able to stop the shooter faster. Instead of waiting for the cops, and hoping our classroom isn't the next target, more lives can be saved," said sophomore Adrian Vazfay.
On the contrary, most students feel that in order to stop school shootings, schools should not be allowed to bring any guns on campus. Although teachers who consider carrying a gun must take classes for it, students would feel much safer without the constant worry of a firearm in their classroom.
"Yeah I'm against it, it just makes the classroom feel unsafe when you know that there is a gun in the room, whether it be for the teacher or not," said junior Avantika Sinha.
Michigan teachers are unsure on dealing with this issue, Donelson Hills Elementary teacher Brian Wenzell shares his opinion on the topic,
"Well as a veteran teacher I think arming us seems a little reckless. I mean if schools really need armed protection at this time, it needs to come from law enforcement. And as far as solving the problem we need more of an effeicenece on mental healthcare. We have a crisis and fairly lose laws that allow people that may be a danger to society to be able to possess, own, or even get their hands guns and that needs to be addressed," said Wenzell.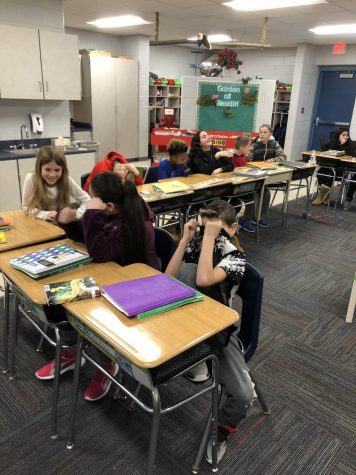 Rather than arming teachers, maybe the answer lies in the mental health of students nationwide. Rochester Community Schools are fortunate to have close ties with the local law, security consultants, liaison officers, and Oakland County. The community relies on this team of experts to share best practices and make recommendations for continuous improvement. Superintendent Dr. Robert Shaner shares provides information on Rochester Community schools' approach to gun violence.
"At Rochester Community Schools, we believe that family, school, business, and community partnerships are integral for student success. We thank our community members for their support in working with us to keep our children safe. I am confident that, together, we can continue to maintain an environment where our children feel a sense of love and belonging and that our school buildings remain a source of hope and inspiration," said Shaner.
Administration member of the Community Relations Department Lori Grein provides information regarding Rochester Communities financial plan. The district has began funding safety measures including cameras, locks, district wide telephone systems. Student safety is a top priority to teachers, parents, and administrative faculty members.
"The district anticipates expending $6 million through the bond efforts to enhance student safety and school security. Efforts include redesigning the main building entrances with two sets of vestibule doors (along with a door to the office), and providing staff with a better visitor verification system and building lockdown capabilities. Locks that latch from the interior side of the classroom door are being added, and video surveillance cameras are being installed in the schools and on buses. An updated districtwide telephone system and Public Address (PA) system will also ensure proper notification and warning during an emergency," said Grein.
Aside from the higher security being invested in, Rochester Community Schools will also enforce some lighter security actions.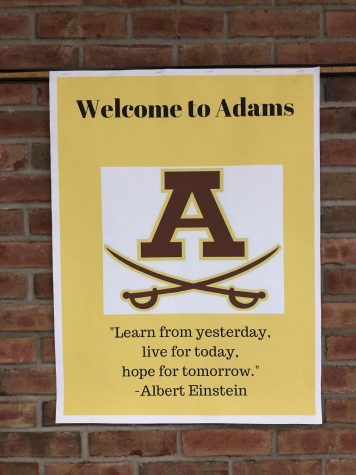 "All visitors must enter through the main entrance using visitor verification system. Guests are required to show picture identification and sign-in, documenting their name, time in and out, and guests should never open a door for other visitors. All exterior doors will be locked throughout the school day," said Grein.
School shootings are becoming more and more prevalent in America. The cause may be because of a flaw in public school systems? mental illness? Or something else? How to handle this crisis varies amongst individuals,but one thing for sure is that they must come to an end.