Rochester Runs to Fundraise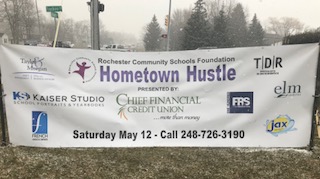 The Hometown Hustle is a celebrated tradition and fundraiser for the Rochester Community Schools Foundation. The goal of this event is to bring together families, promote exercise, and provide fun for the community.
Last year, the Rochester Community Schools Foundation partnered with Chief Financial Credit Union. This helps bring in other sponsors and see the value in supporting the Rochester Community Schools Foundation.
"My favorite part about the Hometown Hustle [last year] was being able to run a 5k right in Rochester and not have to travel far, plus I was able to do it with a bunch of my friends which was super fun," said Rochester Adams alumni Lauren Decker.
The Hometown Hustle is the primary fundraiser for the RCSF. Last year, there were many new introductions to the event. A stage was created, which was contributed by Oakland County Park Recreation. The biggest addition that brought many more participants was music from Channel 95.5.
"The Hometown Hustle was a great experience! I really enjoyed the run and the course was great," said sophomore Megan Lindley.
The Rochester Community Schools Foundation's Hometown Hustle will be on Saturday, May 12, at 7 a.m. Early registration and packet pickup is accessible at Chief Financial Credit Union May 10- May 11. They will be open from 9 a.m. to 7:30 p.m.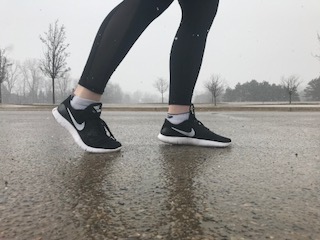 There are three different events this year. The adult 5k run/walk is $25.00, however all ages can register for this event. The 5k run/walk for students K-12 is $13.00, which is only for kids 18 and under. The Brooksie Way Training Program Entry is $18.00, which also allows all ages. For registration and more information, click here.
The Hometown Hustle has been a tradition for 13 years, and Rochester hopes to continue it in the future. The Hometown Hustle is more than just a run. It is a place for the community to come together, raise money for the school district, and have fun.