Rochester Community Schools Launches Orchestra Program
The Rochester Community School district has officially announced they are expanding their music program by deciding to launch an orchestra program.
Initially, middle school students only had the option of taking band or choir. Now starting in the 6th grade, students will be able to choose between band, choir, and orchestra, as an elective option. The program will include the violin, viola, cello, and double bass.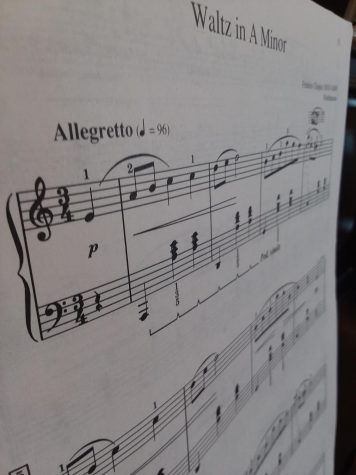 "This is really exciting because students now have the opportunity to learn how to play stringed instruments," said band teacher Mr. Ferden.
Due to either budget cuts or lack of student interest, the Rochester district has not had an orchestra program in the past twenty years. In Spring of 2016, the idea to launch this new program had been introduced to a board of education meeting, and the idea was
approved Monday, February 12, 2018.
"Adding new programs to the curriculum is an indication of the strong financial health of our school district. Our ability to accomplish the goals set by our strategic plan requires fiscal stewardship, which includes maintaining a balanced budget that is sustainable, promotes growth, and maintains high quality student programs," said Superintendent Robert Shaner.
The strings program is an exciting addition to our district and will continue to enrich the school's curriculum. This new extension to the music program will also give students the opportunity to expand their musical interests.